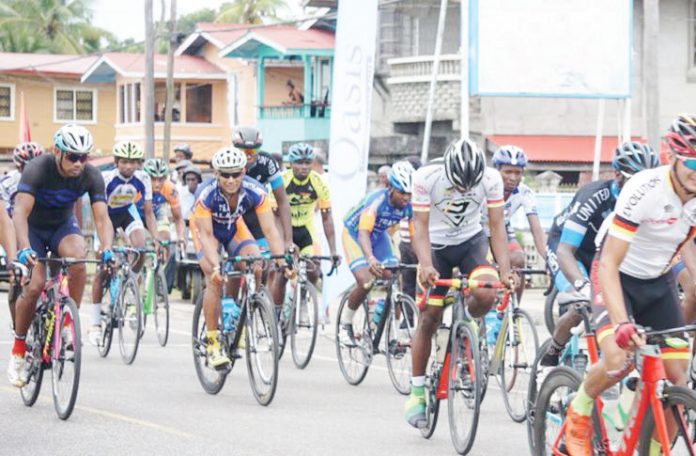 TEAM Evolution cyclist Paul DeNobrega made a triumphant return to the top of the podium on Sunday when he copped the Guyana Beverage Inc/Oasis Water 70-Mile road race in Berbice.
DeNobrega held off stern challenges from Andre 'Padlock' Green and Andrew Hicks to cop the 70-mile event in a time of two hours, 50 minutes, 37.99 seconds.
Greene and Hicks had to settle for second and third, in that order, while Balram Narine, Romello Crawford, Michael Anthony, Rastaff Oselmo, Alanzo Ambrose, Kemuel Moses and Jornel Yearwood took fourth to tenth place respectively.
The annual event was sponsored by the Guyana Beverage Inc. through their Oasis Water brand and was organized by the Flying Ace Cycle Club (FACC).
The cyclists began the race from the Guyana Beverage Company's office at Palmyra, East Berbice, before proceeding to Corentyne and back to the place of origin for the finish.
Prizes were awarded to the first 10 finishers; the first three juniors; the first three 12-14 riders, along with 10 Sprint prizes.