– A new comedy television show to highlight local talent
LOCAL comedians Chris Gopaul and Sean Thompson are doing their best at the moment to promote "Braddar", a new television show in the making that will seek to bring awareness to social issues through comedy.
After finding out that an online 'Guyanese dictionary' exists, the duo knew right away after a quick search that the word 'Braddar', meaning loud and obnoxious, would do justice to describe what exactly they wish to accomplish by means of the show.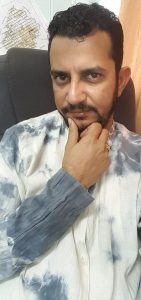 In an interview with this publication, Gopaul said the show is going to be a weekly half-hour television programme targeting the entire family. It is "something purely Guyanese," he said that will address serious social issues like abuse, suicide and alcoholism.
Gopaul and Thompson want to produce funny skits that each features a positive message. "Comedy will be used in a unique manner to bring awareness to social issues in the country whilst simultaneously helping people from across different ethnic, age and religious/cultural backgrounds to solve these issues," Gopaul said.
"Braddar already has a huge fan base online with thousands of fans eagerly anticipating our videos," he continued. The intention is for the duo to host the show every Sunday afternoon on television.
"Guyana ain't got nothing like it. We want the show to remind the foreigners of home and to make them miss home," Gopaul said, adding that his intention is really to be able to help people through the use of comedy.
The show will feature live in-studio and pre-recorded skits, and will not necessarily feature news items. Live interaction is also on the cards where the show will feature a call-in segment where viewers are allowed to express their opinions on the content of the programme.
A brief clip will also be shown to highlight persons with different types of talent so as to give them exposure. Furthermore, each programme will end with music from a Guyanese singer as the credits roll up.
According to Gopaul, they are now in the process of writing scripts, developing a proper Guyanese intro and getting various artists to endorse the show. So far, musicians Kwesi Ace and Gavin Mendonca have teamed up to put together the show's theme song.
Braddar will also collect short videos from local, undiscovered talent. "If you can play a drum, dance, sing, do poetry, tell jokes; whatever the talent is, we will take your video and make it suitable for television and we will do it all free of cost," Gopaul explained.
The Braddar team is currently seeking sponsorship for this new and exciting journey and is encouraging businesses to get on board and be a part of "something that is going to be groundbreaking, positive and helpful to all."
Talking about the show's background, the duo told The Buzz that Thompson was the one who approached Gopaul and suggested that they start up the show.
Gopaul had been planning something similar with Michael 'Credit' Ignatius but never got it started due to busy schedules. Thompson, too, had a similar experience and never got his plans off the ground with Mark 'Chiney Man' Kazim.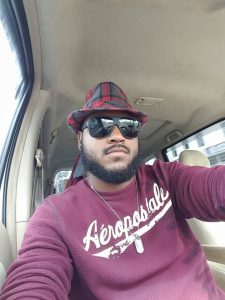 Thompson is a video editor/videographer who has been working with popular production companies and who has also co-hosted "The Spot Light", a local talent show.
He is also a full-time actor who was a part of plays like Ronald Hollingsworth's "Watch de Ride", Shakespeare's "A Midsummer Night's Dream" and other plays.
Gopaul, on the other hand, loves the stage and has said that he would do anything to promote local talent in Guyana.
"Acting is not a job. Acting is a part of me that I can't see myself without it. Acting is never about the money; it's about respect. Whenever I leave the country, I am proud to promote Guyana to everybody. I don't hesitate. I also leave phone numbers so that if people want to contact artistes here, they don't have to go through me," Gopaul said.
He hopes to take his talent overseas, although he has no intentions of leaving Guyana on a permanent basis. "I really want to go international to be able to showcase Guyana; show people what Guyana is capable of doing."