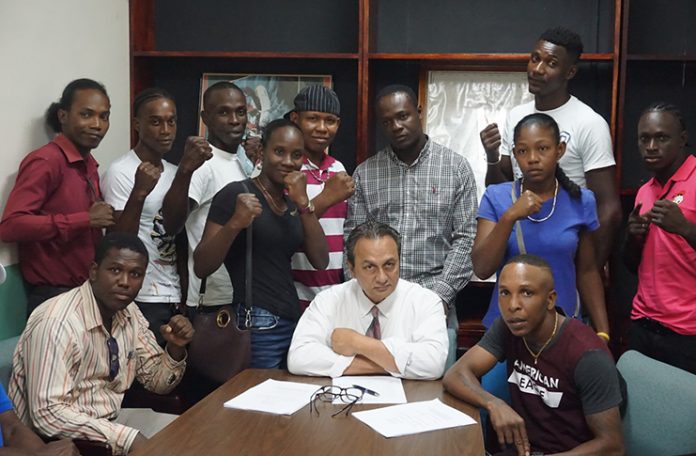 THE Guyana Boxing Board of Control (GBBC) will start a series of boxing cards dubbed `Young Guns, the Proven Ones' from September 22.
It is intended to showcase Guyana's young talented boxers opposing each other as well as boxers from the Caribbean region and even further afield.
The once-monthly planned cards will be held at the Cliff Anderson Sports Hall. The series is being promoted by former world-rater (featherweight) Clive Atwell and former national bantamweight champion Dexter Marques.
There are five bouts carded for September 22 with the feature being a six-round middleweight contest between Guyana's Derick Richmond and Barbados' Keithland King who has planned to `Make a Mess' of any and all Guyanese middleweight fighters.
The other fights on the night's card will be four-round bouts: Anson Green will come up against Joel Williamson in a junior welterweight contest, Delon Charles will oppose Terrence Adams in a featherweight bout, Rewinna David will battle Ansilla Norville in a female bantamweight fight and James Mooie will face Romeo Norville in a cruiserweight bout.
Admission is $1 000 for stands and $2 000 for ringside.
According to GBBC presiden, Peter Abdool, the card is a small but important one as the GBBC is trying to resuscitate the sport after a seven-month hiatus (January was the last card staged by the GBBC).
Abdool explained that to stage a card, it costs millions of dollars and the promoters do not even break even.
Being aware of this, Abdool is grateful to Atwell and Marques for taking up the challenge of promoting the upcoming series of fights which are planned for the remainder of the year.