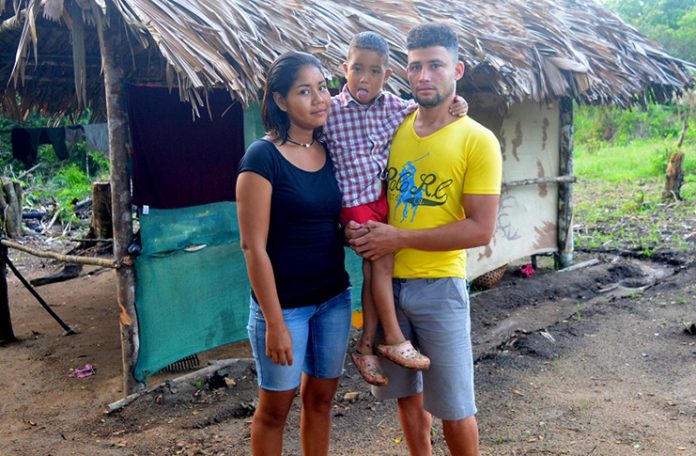 – the story of the few intrepid souls who made it across the border
AS DUSK falls amid foggy conditions at Khan Hill outside the town of Mabaruma on Sunday evening, several families sit around the trees, telling anyone who cares to listen about the harrowing conditions they endured, including being shot at, while fleeing neighbouring Venezuela.
The population here of approximately 103 Venezuelan migrants has been running low on food, usually given them by residents of the North West District town who have been working around the clock to assist their guests in whatever way they can.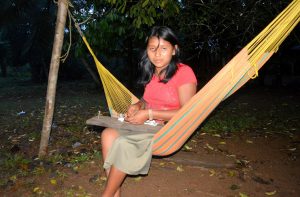 Made up of predominantly of members of the the Indigenous Warrau Nation, the migrant population from across the western border has been steadily growing in recent months, and seeking refuge in a church as well as an unfinished building nearby which was gifted to the residents of Khan Hill for a specific project under the Ministry of Indigenous Peoples' Affairs Hinterland Employment and Youth Service (HEYS) programme.
Village leader Ernest Santiago and his family have been going out of their way to help their guests, among them children of all ages, but the immigrants told the Guyana Chronicle via a translator that while they are grateful for whatever assistance they've gotten so far, they would appreciate a little more help in the form of clothing, food and tools such as cutlasses.
Many recounted the hardships they endured in neighbouring Venezuela, right down to being shot at on several occasions by lawmen while fleeing so as to deter them from crossing into Guyana.
They said that they travelled for several days by paddling down the waterways while crossing into Guyana, and according to them, they are hoping that the situation in Venezuela improves. Many noted that they will not return to that country while it is still in the throes of the current economic crisis.
As mosquitoes zipped and zinged around the campsite, many drew next to a fireside to prevent the insects from venturing too close.
On Monday, this publication visited White Water village and other "landings" close to the Amacuro River, where we were told there were others with similar harrowing tales about the conditions under which they fled to Guyana.
The Guyana Government has been working assiduously to prepare a settlement close to the Aruka River on the outskirts of Mabaruma where reports are that the migrants will be given housing as opposed to their current location.
Local residents of the township expressed mixed views about the influx, with some noting that the situation can lead to a strain on the public services at Mabaruma, including health, while others noted that prostitution among other social ills have been introduced to the town.
Yet others spoke in humanitarian tones, saying that in the past, many Guyanese from the North West District were forced to move to the neighbouring country during the years when the Venezuelan economy was booming.