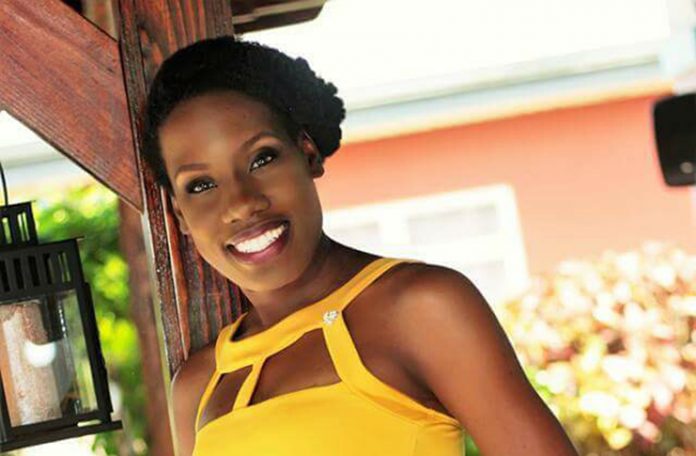 IN A world that can often be filled with negative stressors and discouraging setbacks, personal growth expert and mentor, Lleuella Morris, is on a mission to help Guyanese live with purpose by creating a path for their own lives.
Morris is the founder and owner of AMZ Consulting Company Limited where, through workshops and one-on-one sessions, she equips people with the tools, techniques and frameworks to grow themselves.
Morris, who graduated from the University of the Southern Caribbean in 2007 with degrees in Behavioural Sciences (Psychology) and English, sat down with the Pepperpot Magazine to tell of how she now uses these skills to help others.
Prior to launching her consulting company in 2017, Morris was faced with several adverse experiences which caused her to become despondent about life in general.
It was not until she realised that there must be more to life than her present state that she made a firm decision to spring into action and never return to the mindset she harboured before.
"In 2016, I got up and I realised that perhaps I'm not living my fullest potential. I've always been somebody who is driven and ambitious but I realised that we don't have full control of our time. We don't know how our time is going to be on earth, so what is important is that while we're here, we do what we're supposed to do; we live with purpose," she said.
However, this was not 'easy said, easy done' as Morris was hesitant at first and had to really learn how to step out of her comfort zone to truly accept what she believed life had in store for her.
"When I decided that I wasn't going to be doing anything and I was just going to stay small and invisible, it made me feel sick. It made me feel so overwhelmed and sick that I was afraid that if I continued in this way, where I was not fully self-expressed out there that maybe I would just get sick and die.
"I think, sometimes, when God wants us to do things, He creates the situation where it's so sick and unbearable that we have no option but to just step out or jump and do what we need to do," she said.
Today she describes herself as a creative person, innovative thinker, implementer, initiator, and a visionary.
She started her first set of workshops at the National Library in Trinidad and Tobago in 2016, teaching persons how to create a life plan where she saw success every step of the way.
Morris, shortly after, officially registered her company AMZ Consulting Company Limited with a play on the word 'amazing', as a means to recognise her Christian background as well as to motivate persons to be 'amazing'.
"I target people who feel like they're drifting in life and not really living or persons who think that they've been disoriented by life, they've been thrown off at a certain point. Or, maybe, they're newly unemployed and they need to change direction.
"It can't be pinpointed very easily but once I advertise then I know the people who are interested in doing something more with their lives, those are the people who would come," she explained.
With the mental health of Guyanese being on the country's front burner, Morris also hopes to instill a new burst of positivity in citizens.
As such, she has begun hosting consultancy services at 'WeOwn Space' in South Ruimveldt Gardens, Georgetown on the topics of Create your Life Plan; How to Determine Your Next Step in Life; Power of a Positive You and Faith and Business.
This comes even as she recently wrapped up a five-day skills camp at the Hopetown Primary School where she exposed 30 students to life building skills, presented by herself and various experts.
These included teachings on self-discovery, basic entrepreneurship and entrepreneurial thinking; business ideas; leadership and how to deal with bullying; basic graphic design and social media etiquette and safety.
The project comes under her company's non-profit arm: Investing in Human Social & Economic Development (IHSED) and works in line with United Nation's Sustainable Development Goals (SDGs).
"They need to know that they create their own lives and we need to take responsibility. We don't take enough responsibility for our lives. We are creating our own lives unintentionally by the choices we make but instead of waiting for things to come to you, you go to them," Morris said.