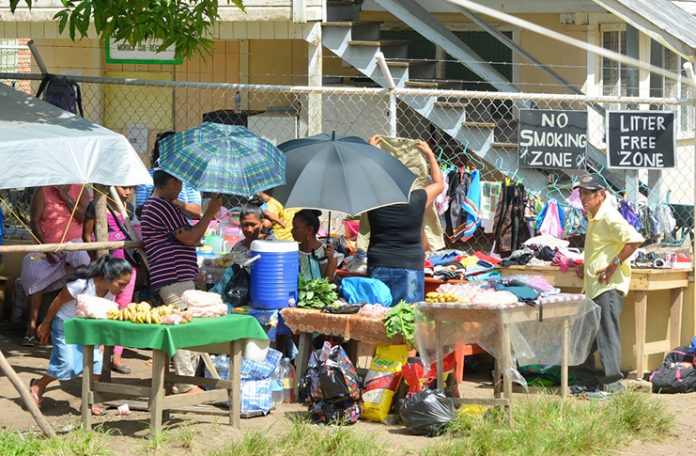 RESIDENTS of Santa Rosa and nearby villages turned out in their numbers to witness events as the annual Moruca Expo culminated on Saturday.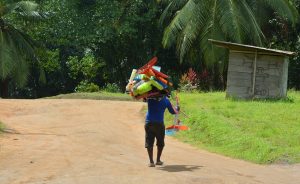 Moruca was buzzing on Saturday as events on the agenda of the exposition got underway at the Santa Rosa Community Centre Ground. The events included tocuma worm eating, crab catching, several races between male and female competitors as well as a fire-lighting competition.
On Friday evening, the exposition started with several football matches which were keenly contested between villages in the sub-region. The small goal competition also saw two female teams competing for prizes.
On Friday night also, residents received a surprise when for the first time in the history of the expo, the sport of boxing was on show.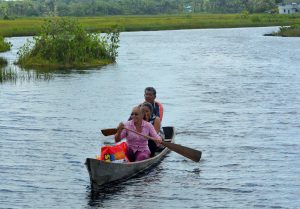 The event was organised through the Ministry of Social Cohesion and according to coordinator Orlan 'Pocket Rocket' Rogers, there is talent in the region which he note bodes well for the sport.
Around the Santa Rosa ground on Saturday, many visitors milled around the booths which were set-up to attract not only sales but also to put the sub-region on show.
Delores Rodriques known fondly as 'Aunty Dolly,' told the Guyana Chronicle that the craft booth had on display various craft made from the tibisiri leaf.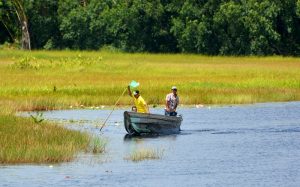 She noted however, that not many persons were buying the craft during the morning but she expressed hope that persons would make purchases as the day progressed.
On Saturday night, the annual Miss Moruca pageant was expected to be held with six delegates including Miss Santa Rosa, Miss Waramuri, Miss Santa Cruz, Miss Kamwatta and Miss Warapoka.
Reigning queen, Andrea Marslowe, in the hours counting down to the event, told the Guyana Chronicle that she expects the delegates to perform well.
She said she has been assisting with the coordination of the pageant and according to her; the delegates were well-prepared to showcase their talent in various segments of the event on Saturday night.
This year, several persons told this newspaper that the turnout was large but could have been bigger. It was noted that the shifting of the date to August may have impacted the turnout this year. Nevertheless, persons noted that they enjoyed the activities
The annual Moruca expo is usually hosted during the last weekend in June; however, the event was shifted to August this year.