THE director's cut for Solomon Dasko, a film by New York- based Guyanese cinematographer Yaphet Jackman, has been chosen to be part of the 2018 Newark International Film Festival.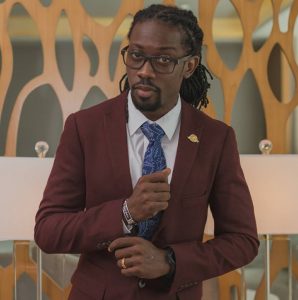 The film was chosen from among more than 1,000 submissions from 80 countries and adds to a list of other festivals that it has been featured since its production. These include the Timehri, the Reel Independent Film Extravaganza and the Orlando Urban Film Festivals.
Speaking with The Buzz, Jackman said that he is very excited with his most recent accomplishment as this particular event, though relatively new, is one that has been gaining increasing popularity since its inception.
"It is based in Newark, New Jersey and they have in a very short space of time attracted very big names and very big films. I have actually worked with the Iron Bound Studios a couple years now so this is the first time I have ever submitted to them. I was encouraged to submit and I got in. It's pretty exciting," he said.
Jackman stated that he has eyes on bigger festivals but is currently testing the waters with his short film in order to prepare for them.
In the meantime, the film maker still has some projects that he is working on including his film Daisy which he started work on last year. "With Daisy, I am three quarter way through post production… I think I am closer to a very finished product and will try to complete that by the end of this year," he said. He added, too, that he is looking to work on a "long overdue" piece on the diaspora. "I think that it is only right seeing that I have been touting myself as a Caribbean cinematographer and director that I should work on a diasporic story to kind of bridge the life I have grown to come accustomed to in the west versus what I have known in Guyana," he said.
According to its website, the Newark International Film Festival is a three-day festival which will showcase the breadth of the film industry including screenings at a number of cultural anchor institutions and outdoor screenings (weather permitting), stunt exhibitions, pitch opportunities and auditions for TV and film, acting, directing, producing and crowd funding workshops, and much more. The NIFF is the first international film festival hosted in Newark. A main feature of the NIFF will be the Hannibal Goodwin Award for Innovation in Filmmaking in homage to Hannibal Goodwin, the Episcopal priest who invented celluloid film 1887 in Newark, NJ.