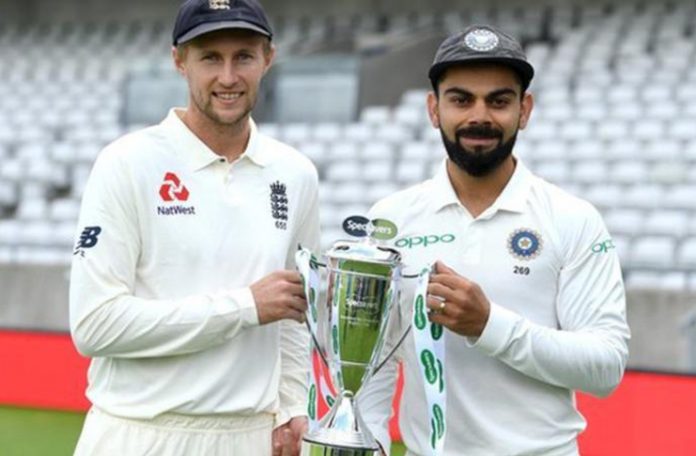 INDIA captain Virat Kohli says he does not feel he has to prove himself in his side's five-Test series against England.
The tourists are the top-ranked Test side going into the series, which starts at Edgbaston today.
Kohli, second in the Test batsmen rankings, averaged just 13.40 on India's last tour of England in 2014.
"I want to score runs for the team and take Indian cricket forward, and that's my only motive," the 29-year-old said.
"I'm not in a frame of mind to prove myself in any country; I want to perform for the team."
India have not won a Test series in England since 2007.
They were beaten 3-1 in the five-match series in 2014, and lost their final two matches by an innings.
Kohli was among the batsmen who struggled – he scored 134 runs in 10 innings and was dismissed four times by pace bowler James Anderson.
However, since becoming captain at the end of 2014, he has taken India from seventh to first in the world rankings and has scored 14 Test hundreds.
"If you're an underdog it's not a given that the pressure will only be on the opposition," he said.
"If you're favourites it's not certain that the underdogs will just come out and be fearless the whole time.
"I think it's a balance that is required and we've played enough cricket at this level to understand that."
India will not name their XI for the match before this morning, although they are likely to select two spinners.
Regular spinners Ravindra Jadeja and Ravichandran Ashwin bowled a combined seven overs during India's warm-up match against Essex, while left-arm spinner Kuldeep Yadav was hit for 24 runs from four overs.
"There's total honesty and total ownership all around the squad," Kohli added.
"We are very comfortable with where we stand as a team."(BBC Sport)