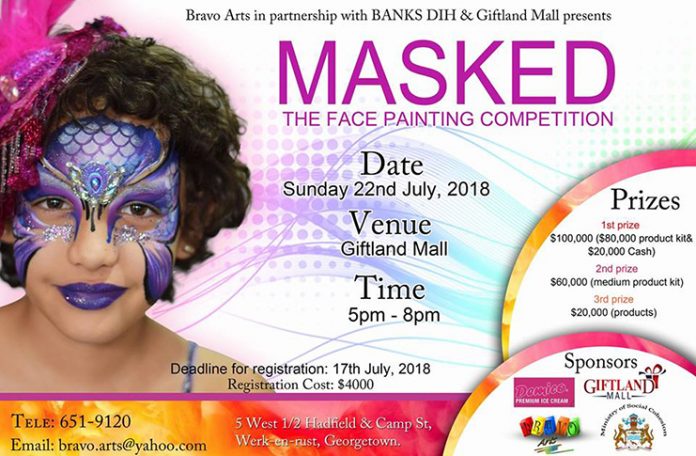 IT'S the weekend and we all want to have some fun after a long week of work! So here are some events that you can start off the weekend with rather than be cooped up at home. Get out and get your buzz on!
Today
The Vintage Wine Bar, Restaurant & Lounge presents Latin Night. Get two Desperado Tequila Beers for $1,000
For an after-work hang with friends, you can head down to Cheto's Hot Spot &Pool Bar where you get to enjoy five Banks Beers for $1,000. Enjoy games such as pool, dominoes and darts and also enjoy a wide variety of cutters, fish, chicken and wild meat and DJ mixes all night.
Tomorrow
Generation Next presents their Games Night. Come and enjoy tons of games and prizes. Food and drinks will also be on sale. This event will be taking place at Lot 7 D'Urban Street Wortmanville, Georgetown, Guyana.
Alpha & Ashanti alongside Trendsetter present a BBQ and dance called "Greatness". This is going to be a dance to remember. Music by special DJs such as Hot Skull Dj David and DJ Cerdic straight out of Jamaica. This event will be going down at 23 Princess Street Lodge.
Aces & Bar brings to you the party called "Lipstick & Heels". Ladies this one is for you! Come out because this is going to be grand! Music by DJ Energy. The bar is located at 92 Second Street Albertown.
The East Bank will be having their annual Beauty Pageant. Get a chance to see these beauties. This event will be taking place at the Grove Ground.
Lash Pot family presents their Bagotville Third Annual Street Jam- Bawl out vs Walking Trophy. This party will be mad, with lots of prizes giving away to females. To miss is to diss!
Sunday
Bravo Arts is hosting its Masked Face Painting Competition at the Giftland Mall. Competitors will face off with their best face painting skills. Come out and see some of the best artists do their thing! The fun starts at 20:00hrs.