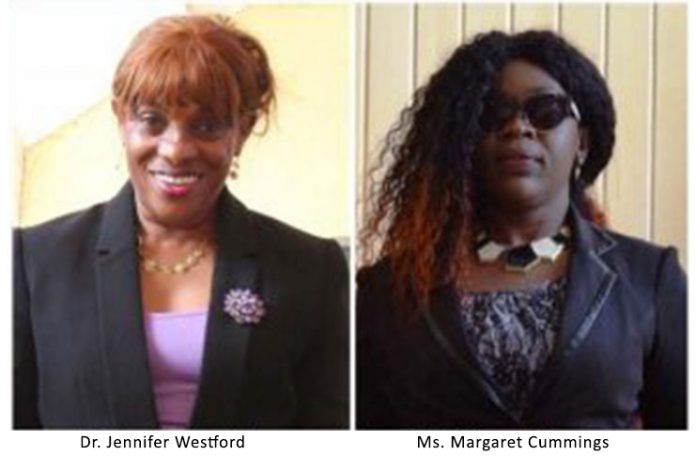 THE State on Tuesday closed its case against former Public Service Minister Dr. Jennifer Westford and her Personnel Manager Margaret Cummings who are on trial for allegedly defrauding the Government of more than $600M.
The women are charged with stealing $639,420,000 belonging to the Government of Guyana, which they allegedly received by virtue of employment between the period of October 19, 2011 and April 28, 2015, while being employed with the former Public Service Ministry.
It is also alleged that between 2011 and 2015, Westford signed 24 memorandums amounting to $639,420,000 and sent them to the permanent secretary at the Office of the President to be signed and approved. The money was said to have been requested for activities to be conducted in the 10 administrative regions.
State prosecutor Teshanna Lake closed her case before Principal Magistrate Judy Latchman, after the final witness took the stands on Tuesday. The matter is adjourned until July 31for defence counsel, Dexter Todd to make his submission.
Westford of Victoria Avenue, Eccles, East Bank Demerara (EBD) and Cummings, a mother of three, of Section A Diamond, EBD are being represented by a team of attorneys – Rexford McKay, Neil Boston, Keisha Chase, Eusi Anderson, Bibi Shaddick, Brandon Glasford and Dexter Todd
More than 50 witnesses were called by the state in the trial of Dr. Westford and Cummings. The Director of Public Prosecutions (DPP) had assigned State Prosecutor Teshana Lake and Natasha Backer to the case.