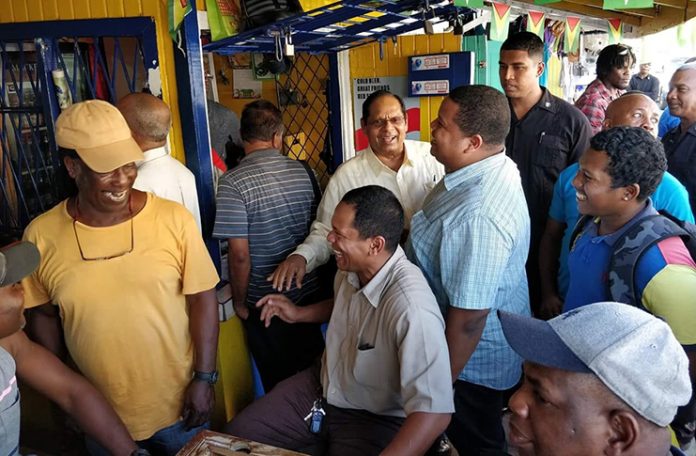 FOOTBALL fever gripped Guyana yesterday and work stopped almost everywhere.
Football fans, housewives, children and persons from every walk of life gathered around thousands of television sets to witness the World Cup football quarter-final clash between Brazil and Belgium in Russia.
Among those caught up in the action was acting President Moses Nagamootoo, who joined fans at Sweet Point Bar, Orange Walk, Bourda, in Georgetown to view the global spectacle.
Belgium beat their opponents 2-1, thus dousing the spirits of thousands of Guyanese, most of whom are ardent fans of their ball-weaving neighbours.