…Williams challenges Harmon, Lawrence to internal debate
…says PNCR should not change winning team
CHAIRMAN of the People's National Congress Reform (PNCR), Basil Williams, says contenders for his post should lay bare their body of work on behalf of the party, even as he called for an internal debate by candidates before the membership.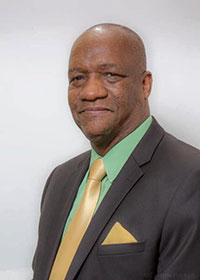 Minister of State Joseph Harmon and Minister of Public Health Volda Lawrence, are challenging Williams for the post of party chairman. Both candidates have announced their intentions and have been campaigning publicly. "What I would want is the members of [the] PNC to be afforded an opportunity to hear a debate from all of the candidates. People must come and tell the membership why they want people to vote for them," said Williams, who is also the country's attorney general and minister of legal affairs.
He told reporters that his track record is well known and as such, anybody "who wants to challenge me must show their track record." "That is all I am saying," he stated emphatically. Williams noted that the members of his party are intelligent people and as such would judge on the basis of track records.
The PNC chairman made it clear that his legal victories are well known and as such, there is no surprise when it comes to his service to Guyana. He pointed out his many pro bono undertakings as an attorney for the party. "I have always had victories; y'all know me.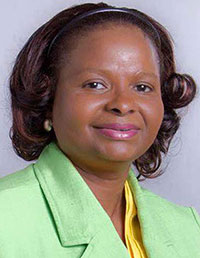 I am known you know. You know my work. I work two years without pay in the Walter Rodney Commission of Inquiry (CoI), without pay in the Linden CoI, Globe Trust customers' case; I worked for Benschop [treason accused Mark Benschop] for five years. As I keep saying, the PNC people, PNC members are very sensible people, they have proven that over the years," said Williams, who is a Senior Counsel.
He reminded that neither his party nor its members are in the habit of discussing party affairs in the public domain, something he respects. Nvertheless, the PNC chairman posited that it was the existing executive of the party that was in place when the May 2015 general and regional elections were won by the APNU+AFC coalition. The chairman does not believe that there needs to be a change in the existing executive three years into the new government.
"This current executive took us into office and if we were good to take us into government, why after three years when we are ready to look at the last two years, would you want to change the team. You don't want to change your winning team. You learn that in cricket and as the Americans would say 'if it isn't broken why fix it'."
However, over the past few weeks, Ministers Harmon and Lawrence have indicated that they are vying for chairmanship of the PNC. Harmon, who has been a member of the PNC since 1973, has not been vocal on his contest for the post, but had announced mere days after the PNC held its second General Council Meeting that the party is democratic. He reminded that at the party's upcoming Biennial Delegates' Congress, all positions of leadership will be contested and so his announcement should not be seen in isolation from the party's democracy.
"That is the democracy which we practise. So every member of the party can aspire to the highest office in our party and like many others, I am a member of the party of longstanding and therefore have indicated that it is my desire and my interest in putting myself up as a candidate for the chairmanship of the party," he said in the brief statement.
Harmon, a lawyer by profession, became a member of Pouderoyen Young Socialist Movement (YSM). He was later elected chairman of the Pouderoyen YSM, after which he was elected assistant secretary of the West Demerara Region of the YSM in the 1970s.
Meanwhile, Lawrence last Saturday announced her candidacy for the party's chairmanship. Lawrence, who serves as Minister of Public Health, will be competing against Williams, SC and Harmon when the PNCR Biennial Delegates' Congress is held in August.
An accountant by profession, Lawrence acquired her Degree in Accounting from the University of Guyana and a Master's Degree from Gloucester University, England.
She is also a Certified Chartered Accountant (ACCA Level II). In the party, she is a member of the Central Executive Committee (CEC), and heads the Human Services and Welfare Department of the PNCR. Prior to her post as Minister of Public Health, she was the Minister of Social Protection under the A Partnership for National Unity + Alliance For Change (APNU+AFC) Government.