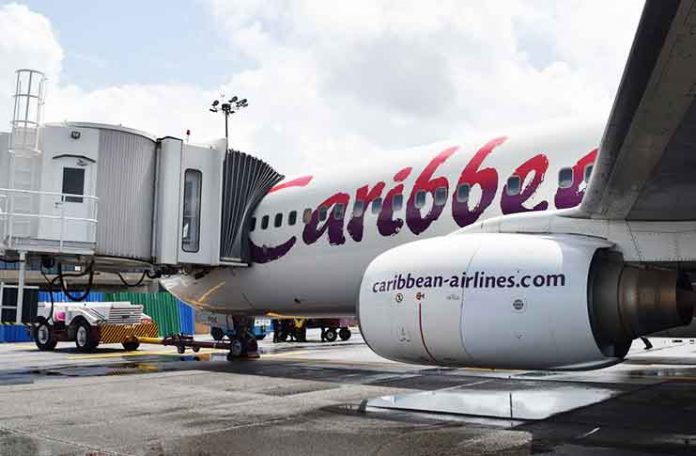 …CJIAC puts boarding bridge, corridor on test
THE Cheddi Jagan International Airport on Friday began testing the newly installed boarding corridor and one of the boarding bridges at the expanded airport due to be recommissioned later this year.
In a Facebook post, Minister of Public Infrastructure, David Patterson released photographs of passengers departing on a Caribbean Airlines flight from the airport. He said the bridge test was successfully executed by employees of CJIA's Engineering and Technical Department (ETD) who were able to put their skills to the test after undergoing training over the past two weeks by the project's contractor China Harbour Engineering Company (CHEC).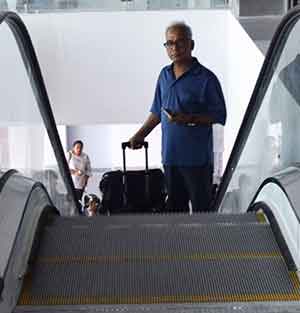 Back in January this year President David Granger said the US$150 million initiative could be a gateway to a modern Guyana.
"This is the entry point for the modern state. It is very important to our development. Infrastructure would attract tourists and now that we are embarking on a new industry, people would want to come in their numbers and they should be coming to Guyana at a modern airport.
In time to come, we should be able to put a time on visitors, meaning that no visitor should be able to spend more than 10 minutes in the airport. We need an efficient service so that as soon as someone lands, they can be on their way, of course after satisfying all security requirements. We need to plan for the future," President Granger had said during a tour of the facility back in January.
While the project was slated to be completed in December 2017, there were numerous challenges which affected this deadline. However, with the deadline now extended at no further cost to the government.
Minister Patterson had said in January that the new arrivals terminal building, generator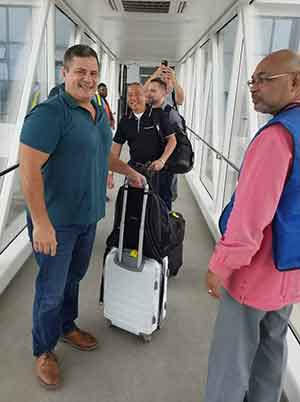 building, pipe installation, pump station and water tank, boarding corridor and passenger boarding bridges will be completed by the first quarter of the year. Works on the check-in and departure lounges and the first phase of the departure terminal, Screening and VIP areas and the south-west runway will be completed by the end of June. All other works will be completed by December 2018.
The terminal building area will increase from 13,431 to 13,737 square metres; checking counters will be increased from 20 to 32, and the runway length increased from 10,066 metres to 10,090 metres. On completion, the US$150M expansion project is expected to yield two passenger boarding bridges for arrivals and departures, a 450-seating departure area, escalators and elevators in addition to its extended runway catering for larger categories of aircraft.