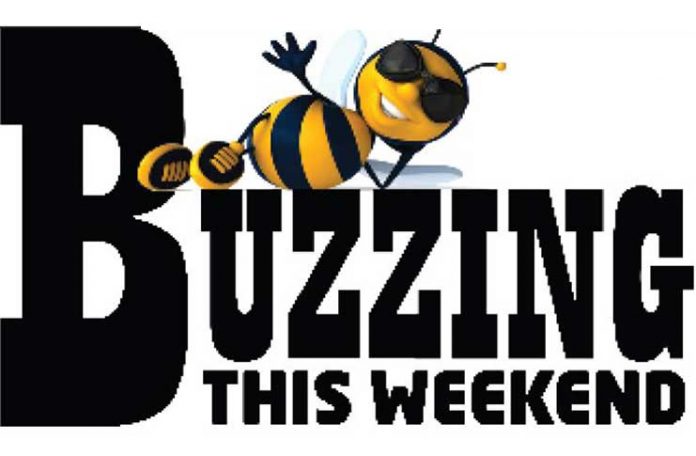 It's the weekend and we all want to have some fun after a long week of work! So here are some events that you can start off the weekend with, rather than be cooped up at home. Get out and get your buzz on.
TODAY
*** City Vibes presents'' Trophy Friday 4 Dragon Stout for $1000
**** For a cool and nostalgic environment to watch the NBA Finals G4: Warriors vs Cavs, just head down to the "704 Sports Bar".
*** Want an after-work hang with friends, then head down to Cheto's Hot Spot &Pool Bar where you can enjoy five bottles of Banks Beer for $1,000. Enjoy games such as pool, dominoes and darts and you can savour on a wide variety of cutters – fish, chicken and wild meat while the DJ mixes will entertain you all night.
*** The Vintage Wine Bar, Restaurant & Lounge presents "Latin Night"
Get two Desperados or Tequila Beers for $1000
TOMORROW
*** United Women for Special Children presents '' Under the Sea Dinner and Dance at 06/107 Lamaha Street, South Cummingsburg. So go out and support.
*** Rotaract Club of Stabroek presents '' Cocktails, Comedy, Catwalk & Craft''
*** Extra Beer presents "Walking Trophy '' dance at the Diamond tarmac
*** Trip Lounge brings to you the party call' Ball out''
SUNDAY
*** After a hang out on the seawall, you can head down to the "Blue Iguana" night club. Popular DJ Magnum will be on the consoles.
*** For a thrilling and enjoyable night the City Vibes Night Club is the place to be, with music to keep you on your feet all night.
*** Sundays were meant for 70's & 80's! That's why The Vintage Wine Bar, Restaurant & Lounge brings to you Dinner and 70's & 80's music.