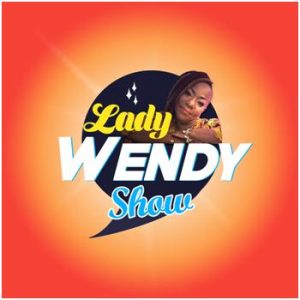 WITH a promise of even more exciting and thought-provoking discussions to come, the Lady Wendy Show successfully wraps up its talk show's first season aired weekly on NCN Channel 11.
For the last few months, persons countrywide have tuned into the programme to listen to topics such as betrayal and forgiveness; foreign investments and how to benefit from it; domestic violence and much more.
These societal issues are targeted to individuals between the ages of 16-30 such as youths, married couples and single individuals whom the show's host, 'Lady Wendy', wants to see begin to live a "purpose-driven life".
'Lady Wendy', is a born Guyanese hailing from the village of Kuru –Kururu and is married with two children.
In the late 70s, she migrated to Canada where she sat on Not-For-Profit Boards, founded the Georgetown Pavilion in the festival Caravan and has even worked in the Mining, Oil and Gas Exploration sector.
With her wealth of experience, she considers herself a "woman of business" and hopes to convey, through the talk show, feelings of hopefulness, positivity and the outlook that: "There is nothing in life that cannot be changed."
Through the show, she interviews resilient individuals; experts such as therapists and psychiatrists as well as other outstanding persons who can encourage her audience to self-reflect and transform their lives.
For the upcoming season scheduled for September 2018 to April 2019, Guyanese can expect topics such as teenage pregnancy, cell phone addiction, inter-racial dating and substance abuse to take the forefront.
Speaking on the mission of the show, Lady Wendy says: "It is really to have dialogue going, helping Guyanese, by talking and communicating, to live that purposeful, fulfilled life. With each show, there is always a hidden message that…helps them to restructure their thinking."
In addition, the Lady Wendy Show has begun to increase its social media presence to reach younger generations while a GoFundMe page has been set up for the acquiring of funds to create an in-depth research documentary on domestic violence in Guyana.
According to Lady Wendy, this is an important matter which ought to be ardently pursued in the country.
"We want to understand what's going on. Why is
it that so many people are being abused? What's causing it? Women have certainly had their share of brutality and we are hoping, through the documentary, to also understand the abuser …we want to look at it in a holistic manner as to what's causing it so that perhaps we can work on reducing domestic violence," she explained.
The show's host hopes that with the support of the public, media and other influencers, Guyanese can begin to reposition their lives for success through increased dialogue and understanding.
Beginning again in September, the Lady Wendy Show will be aired on NCN Channel 11 on Wednesdays at 19:30hrs and on Monday as a re-broadcast at 16:30hrs.
Meanwhile, tickets to be in the pre-recording of the show are free and can be booked online at www.ladywendyshow.com