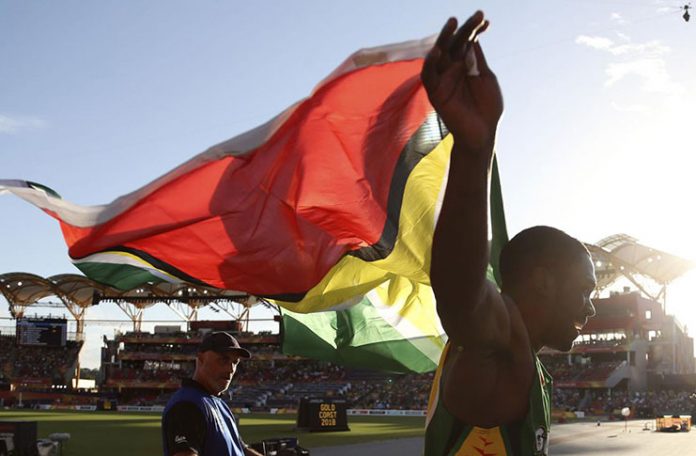 COMMOMWEATH Games triple jump gold medallist, Troy Doris, is likely to feature at the third installation of the Aliann Pompey Classic, which will take place on June 30 at the Leonora Track and Field Centre.
A release from the organisers stated that they are awaiting confirmation from Doris, 29, who won Guyana's first medal at the just-concluded Commonwealth Games in Australia.
Though visiting Guyana before, if confirmed, this will be Doris' maiden competition in the country he has been representing since 2015.
This year's Aliann Pompey Invitational will be graced with the presence of Cuban Jordan Diaz, who is touted by many in his country, as the next World triple jump champion. Quite a technician, Diaz is the World U-18 Champion and World record holder at 17.32 metres.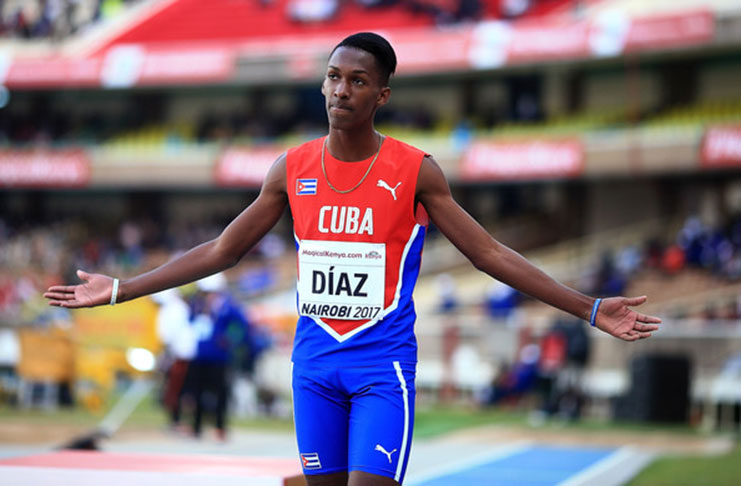 Joining Diaz will be last year's champion from Suriname Miguel Van Assen who holds his country's national record in the event, as well as the CARIFTA and South American title.
Van Assen's personal best is 16.94 metres. The Surinamese is also the 2014 Summer Youth Olympic Games champion.
The triple jump at this year's Aliann Pompey Invitational, could steal the show, since also confirming his participation is The Bahamas' Leevan Sands.
Sands won bronze in the event at the 2008 Olympic Games, as well as bronze at the World Championship and Commonwealth Games. He's a Pan Am Games silver medallist and multiple times gold medallist at the CARIFTA Games.
The Aliann Pompey Invitational is said to be the biggest local track event, where athletes from across the Caribbean, Central and North America, converge on Leonora for what has been the best showing of track and field in Guyana.
Former 100 metres World Champion and Commonwealth Games gold medallist Kim Collins is by far the highest profile sprinter to grace the event so far, doing so in 2017 where he came second behind Barbados' Levi Cadogan blue ribbon event.