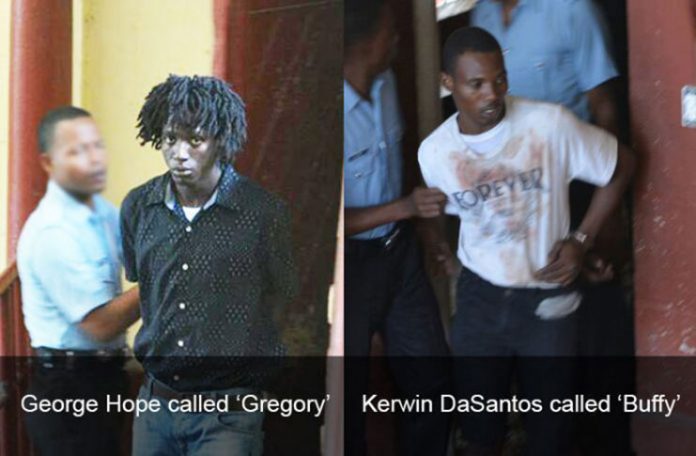 A POLICE crime scene photographer was the first witness to take the stand on Wednesday before Principal Magistrate Judy Latchman as the Preliminary Inquiry (PI) into the murder of America Street money-changer, Shawn Nurse called 'Fabulous', commenced.
Kerwin DaSantos called 'Buffy' and George Hope called "Gregory", both 24-year-olds, are currently on remand for the indictment , which alleged that on February 4 at America Street, they murdered 47-year-old Nurse during a robbery.
The PI commenced with the testimony of Corporal Orlando Alleyne, who is attached to the Criminal Investigations Department of the Guyana Police Force.
The matter is being prosecuted by Corporal Shawn Gonsalves and was adjourned until April 20.
On Sunday, February 4, Nurse was shot in the head after he refused to comply with the suspects' demand that he turn over whatever cash he had on his person. Reports are that after Nurse was shot to his face, the robbers escaped.
The police were able to make the arrests after reviewing CCTV footage from surrounding buildings. Just last year, Nurse was robbed, but was later able to identify two of the persons who had allegedly committed the offence.