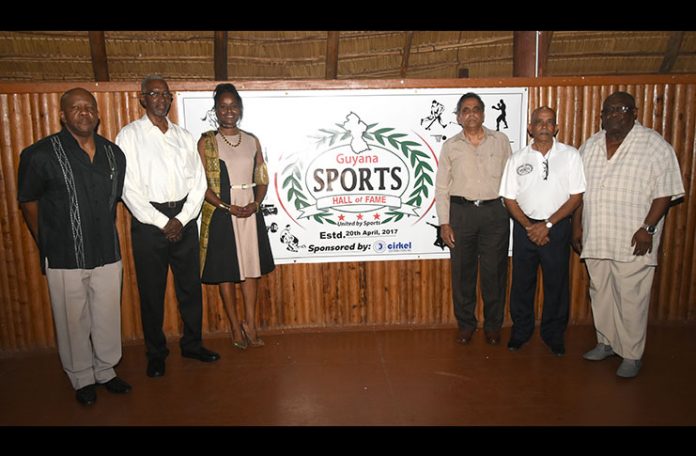 SPORTING heroes of yesteryear as well as recent ones are one step closer to having a place where their memories can live on, with the announcement and launch of the Guyana Sports Hall of Fame.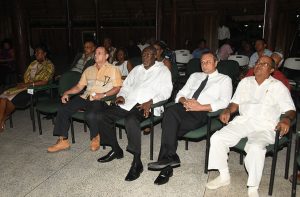 At the launching, which took place last Thursday evening at the Umana Yana in Kingston, a Board and the layout of the first committee's five-year plan were announced.
Chairperson of the committee, Rayman Williams, contended that the vision started when a group of men saw the need to have sporting heroes and their achievements preserved for future generations.
Williams told the gathering, made up of sporting administrators and association heads, "This is not a fly-by-night organisation, it's here to say. So we need your support."
He was referring to the nomination of athletes once the project comes on stream.
The organisation which will be non-profit in nature will also see its first board run for a five-year period, allowing for fresh faces and ideas to flow through the body.
Master of Ceremonies and veteran commentator Joseph 'Reds' Perreira, recounted many tales of sportsmen and women whose strides have made the country proud.
Also speaking at the launch was Director of Tourism Donald Sinclair who commended the body for turning their idea into something more, adding that it bridges the gap between sports and tourism.
Ventures like this (sports hall of fame) have the ability to bring tourists to Guyana," he said, while recounting the various ways in which sport and tourism go hand-in-hand.
Deputy Director of Sport, Melissa Dow-Richardson, no stranger to the topic having represented Guyana on two occasions, spoke of equality between male and female athletes.
An initiative like this, she noted, would also help future generations to understand where they came from, and what strides have been made before the present time.
There were also speeches by Allan La Rose, a sport enthusiast; words of wisdom from Ian McDonald and Vic Insanally, who were unable to attend the event.