A TOTAL of 348 players have registered their names for the player draft for 2018 Hero Caribbean Premier League, which is scheduled to take place today 15:00hrs GMT (20:30hrs IST, 11:00hrs ECT, 10:00hrs EST) at the state-of-the-art Gfinity eSports arena in London.
There will be analysis from Daren Ganga and Harsha Bhogle who will be discussing the world-class cricketers who will be taking part in this year's tournament that gets underway on August 8.
The following platforms will be showing the broadcast – Facebook – www.facebook.com/CarnivalT20; Twitter – www.twitter.com/CPL and Sportsmax across the Caribbean.
A total of 227 overseas players from 18 countries have registered their names in the players' draft. Apart from players from new Test members, Afghanistan & Ireland, there are players from Canada, USA, Oman, Hong Kong, Scotland, Nepal, UAE and Kenya, who are part of the draft.
All the franchises will also need to pick a player from the ICC Americas region. The players can either be retained from the 2017 edition of Hero CPL or will be picked from the USA team, which participated in the just concluded CWI Super50 regional tournament. The Hero CPL will have the best cricketers taking part in the tournament, from around the world as well as from across the Caribbean.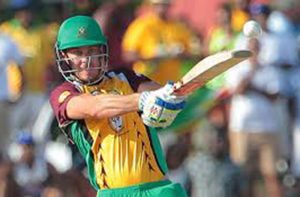 The window for this year's event means that there are no West Indies fixtures that clash with the Hero CPL so the very best West Indian players will be available for selection.
This year the draft is a reflection of the global nature of the tournament.
With owners and sponsors from around the world investing in the Hero CPL and the Caribbean as a whole, having the draft in London helps from a logistics point of view and helps sell the region to a global audience.
Some of the players who will be available for selection or retention this year will be Brendon McCullum, Chris Lynn, Mohammad Amir, D'Arcy Short, Kieron Pollard, Chris Gayle, Hashim Amla, Shahid Afridi and Usman Khawaja as well as English players Alex Hales and Adil Rashid.
The tournament bowls off on August 8 and concludes on September 16.