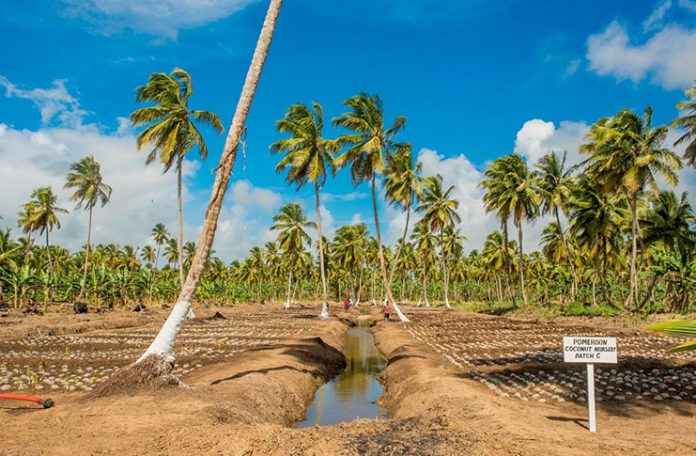 POMEROON-Supenaam, Region Two, has a population of almost 47,000 according to a 2012 Official Census. Its main economic activity is agriculture – rice planting, ground provisions, coconut, coffee, citrus, and vegetables. Timber production is also carried out but on a small scale.
It is under such premier conditions that the Stoll Estate – Pomeroon Trading was formed in Guyana in October 2017. Though Mr Duncan Turnbull, Chief Executive Officer of the company said that he and his partners have been working on the concept for nearly a year before it actually started.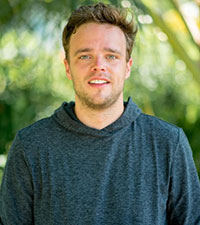 Mr Turnbull told the Pepperpot Magazine, "I believe that coconuts can play a central role in Guyana's agriculture industry. Yet the industry is still too fragmented with the majority of production coming from smallholder farmers and there is a lack of international investment.
"To bring coconuts to the forefront there needs to be a concerted investment and consolidation. Consolidation of land will bring economies of scale, it will bring the incentives for external investment, and it will allow faster development."
He said that the Caribbean is close to the world's largest coconut demand centre (the US) but produces less than one percent of the world's supply of coconuts. "With Guyana's fertile soils and perfect agronomic conditions, I believe that this can change," he said.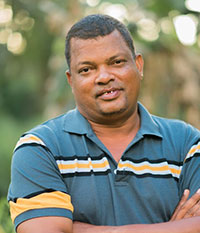 NOT JUST OIL, BUT AGRICULTURAL DIVERSIFICATION
The CEO said that Guyana has been squarely placed on the map since the discovery of oil. This has brought greater awareness and interest from the international community. "One of my partners first visited Guyana one year ago (though our Head Scientists actually first came on an expedition to Guyana in 1961 and believed that the future of Guyana is not just oil – it is diversification and development of the agriculture industry," he said.
INTERCROPPING
Mr Turnbull told the Pepperpot Magazine that a major plan of the company is the expansion of intercropping along with the planting of coconuts. He said that currently, the company is running pilot projects, based on agronomic expertise and supported by data, to determine what crops and varieties grow best. He said the company is also developing international markets for these. Without substantial international markets, the crops may not be viable for the huge-scale production that Pomeroon Trading is aiming for.
He said that the company is running pilots in moringa, black pepper, avocados, turmeric, cinnamon, passionfruit, and citrus fruits and will continue to run more in due course.
"We are only part way through the pilots so have not decided what we will roll out across the estate. In any case, we are sure that intercropping coconuts is the best strategy: it's good for land management and helps your bottom line."
POMEROON COCONUT NURSERY
The CEO said that after the company realised that coconut seedling supply was one of the greatest limiting factors for the rehabilitation of Guyana's coconut industry, they started the Pomeroon Coconut Nursery.
"We carefully hand-select seed-nuts from the best suppliers in the country, as well as some imports and grow these in our nursery at the Stoll Estate, Pomeroon.
"This is already the largest nursery in Guyana and we hope one day it will be the biggest in the Caribbean.
Our plan is to sell high-end coconut water and coconut products to the American and European markets," he said.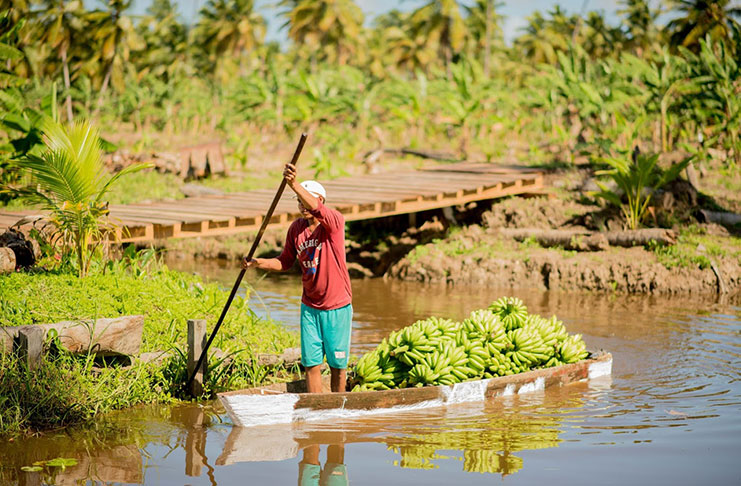 When quizzed by the Pepperpot Magazine about for such a readiness, Mr Turnbull said, "I believe that Guyana deserves a first-class coconut water plant that is capable of exporting to the main international markets. There are an estimated 24,000 acres of coconut land in Guyana. With proper management, I think this land could be more productive. This would give enough coconuts (even allowing for those coconuts that are dry nuts i.e. for oil, not water) for a water processing facility. But this requires a huge amount of investment to meet international standards and also very strong linkages with the markets. We have this," he assured.
100 PERCENT STAFFED BY WOMEN
Mr Turnbull said that his company is building out a team in Guyana; a core team of five in the country, with another 45 staff on the estate. He offered that Pomeroon Trading is looking to hire more women, particularly to work in the nursery and has the vision to see a one hundred percent women staff in this section.
Women, he said, are under-represented in the workforce in the Pomeroon. With our nursery we can offer a safe work environment; one where they will gain skills and training. We already have over 40 men working on the estate so it's only right that we should be pushing to have more women working. Women should earn a fair wage and thus have more independence in the home and community.
President Granger's 5B programme
With much enthusiasm, the CEO declared that his next community project will link into President Granger's 5B programme: breakfast, buses, bicycles, boats and books. "We want to remain focused on issues that affect the community immediately around us i.e. in the Pomeroon. We have a particular focus on education and women empowerment."
He said that this stage the company is buying seed-nuts from many farmers here and that in due course, once the seedlings are more grown, the company will supply seedlings to farmers in the Pomeroon 'at fair prices' so they can replant their plots. He said that he considers this to be a really important service.
"We have been selected by a new project jointly run by NAREI/CARDI/ITC to be a "model farmer" in Guyana. This involves running training for local farmers and being available to let others tour our nursery. I attended a recent session on this in Charity where around 20 farmers attended and the programme is being well received," he said. (mercilinburke2017@gmail.com)