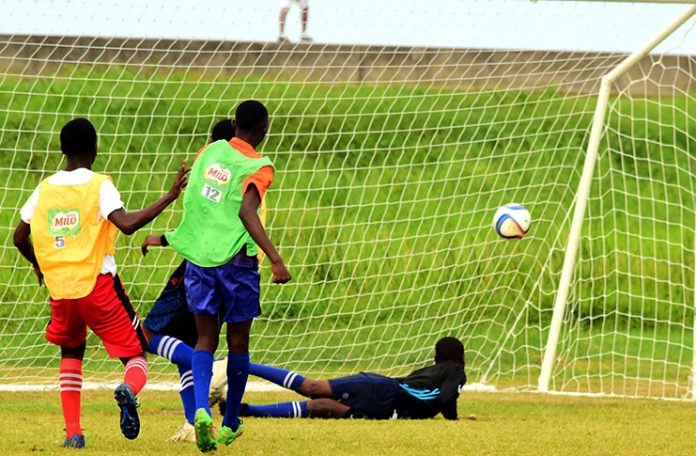 TWENTY goals were scored on the fifth playing date of the Milo Schools U-18 Football tournament at the Ministry of Education ground on Monday afternoon.
Saturday's games, which were washed out by rain, were played yesterday in the round-robin phase.
Annandale Secondary railroaded Carmel 10-1 in a purely one-sided affair where Omari Glasgow was the star of the show.
Glasgow made light work of a side that suffered defensively to score four times, in the 14th, 31st, 42nd and 46th. There were two braces as well from Troni Semple (23rd & 25th) and Jemar Robinson (11th and 59th).
Marick Alli (5th) and Trevor Fiffee (29th) were also in on the goal-scoring frenzy with strikes of their own. Carmel did manage to score a consolation through Darren Niles in the 63rd.
Chase Academic Foundation also registered a 6-1 win over Friendship Secondary.
Jeremy Garrett scored the opener in the 11th and paved the way for back-to-back goals from Ronaldo Rodriquez in the 29th and 30th minutes.
Stephan Reynolds (37th), Rondel Peters (55th) and Keane Lawrence (68th) were also on target with Jamal Scott scoring Friendship's consolation goal.
The Business School were also 2-0 winners against South Ruimveldt with Akeem Lewis and an own goal gifting them three points.
Matches continue today.