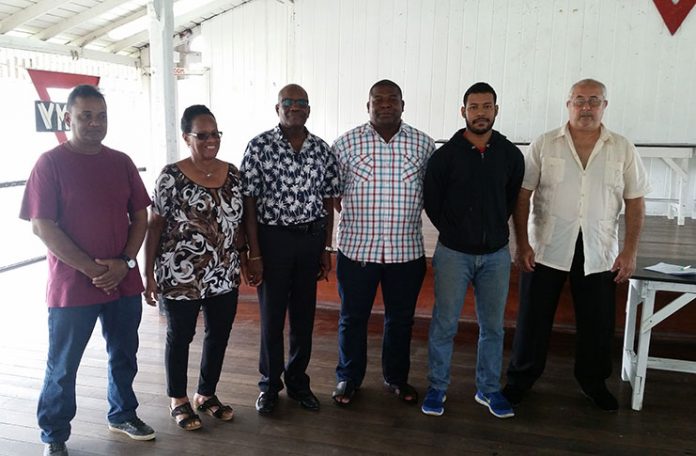 THE Guyana Karate Federation (GKF) held its Biennial General Meeting on Sunday at the YMCA, Thomas Lands, where the federation also held its elections.
At the elections, Ivor O'Brien from the Guyana Olympic Association (GOA) presided as Returning Officer.
Amir Khouri was returned as president of the GKF while Roger Peroune and Keith Beaton were elected 1st and 2nd vice-presidents in that order.
The secretary of the federation is now Bernice Irving while William Grant is the treasurer. Bhagwandin Persaud was also elected the assistant secretary/treasurer.
The elected members will now serve in their respective capacities for the next two years.
The meeting was attended by members of the various affiliated associations Attendees were the Association do Shotokan Karate – Guyana (YMCA Dojo), Shotokan Karate-Do of Guyana (Shokoguy) (National Park Dojo), Berbice Shotokan Karate Dojo, National Martial Arts Association, National Shito-Ryu Karate Association and the 3 Ryu Karate Club.
In a release, the GKF thanked O'Brien for "taking time off of his busy schedule for supporting the Federation and giving his generous support in ensuring the smooth running of this election."