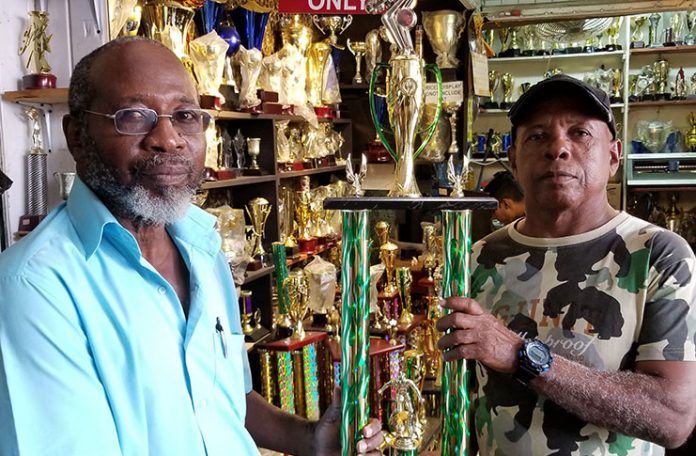 TROPHY Stall of Bourda Market has donated all the trophies for the Hamilton Green Inter-Ward Nine-a-Side Football tournament which will conclude on Sunday at the Den Amstel ground, West Coast Demerara, with the semi-finals and final.
According to information received, the first- and second-place teams will receive $70 000 and $30 000 respectively, compliments of Banks DIH Limited, while Trophy Stall's Managing Director will sponsor the trophies for both sides.
Ricks and Sari Agro Industries will donate nine food hampers to the winning side and Food for the Poor will be donating nine blankets.
The player scoring the most goals in the competition will earn a dinette set (table with chairs), compliments of China Trading, while the runner-up for most goals will be presented with a lazyboy chair from A.H & L. Kissoon Furniture Store.