…DPP, Police Legal Adviser denies sloth in processing SOCU cases
DIRECTOR of Public Prosecutions (DPP) Shalimar Ali-Hack and Police Legal Adviser (PLA) Justice (ret'd) Claudette Singh have both denied that there is a backlog of unprocessed cases involving financial crimes, stacked at their offices.
Speaking with reporters Wednesday on the sidelines of an event held at State House, both Ali-Hack and Justice Singh denied statements made by Dr Sam Sittlington, Irish Financial Investigation expert who has once again been appointed as an adviser to the Special Organised Crime Unit (SOCU).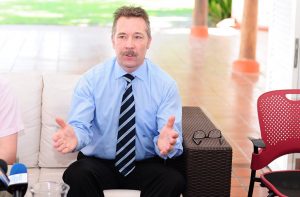 Sittlington has been hired by the British government to serve as a Financial Investigations Mentor or advisor to SOCU. He told reporters just over a week ago, upon his return, that SOCU has done much work over the past year but many of the cases the Unit has worked on are sitting either with the PLA or DPP. SOCU after investigations would send its cases to the DPP or PLA for guidance on how to proceed as it relates to charges.
He said, "I am trying to get the handle on why cases I was looking at last year at this time are still sitting either in the PLA's office or the DPP's office."
However, on Wednesday, the DPP in response to questions posed by Guyana Chronicle, said she has only received four files from SOCU last week and those files have since received attention. One of the files, Ali-Hack said, left her office last week while the remaining three were scheduled to leave on Thursday. Asked whether there has been a delay in moving forward with the files received, the DPP repeated, "There were only four files [that]came in last week and one went out last week and the other three are leaving this week." She was not in a position to state which file was returned to SOCU and noted that as far as she is aware, Dr Sittlington has not requested a meeting with her.
Similarly, Justice (ret'd) Singh told reporters that it is difficult for her to fathom the reported statements by Dr Sittlington. She explained that while she has not heard the statements first hand, she knows that there is no backlog of cases at her office. In fact, she told reporters unequivocally that all matters have been progressing. "I do not know which matters he (Sittlington) is speaking about because all the matters I have are in progress, there are things being done," said Justice Singh who pointed to the Pradoville 2 case where she disclosed that a valuation is being sought.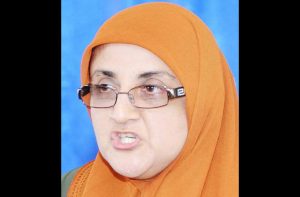 Though she was not in a position to state the number of cases before her, she made it clear that investigations are ongoing. "Certain files have to be sent back for further investigation. So it is not that the file is static but what they are really saying is perhaps they feel we should have charged right away."
"There are three matters in the DPP's chambers awaiting approval to charge. We cannot just go and charge people. We have to send it; they would have done their investigations, but even after investigations files are not completed you then have to advise on them and then you would see certain things missing and you'd see certain statements," the PLA explained.
Justice Singh intends to communicate with Dr Sittlington in the near future, and when that meeting is scheduled, she intends to raise the allegation of backlog of cases with him.