 (NationNews) -Police are conducting investigations into a recent social media posting showing a schoolgirl's hair being set ablaze.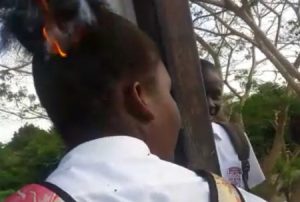 Preliminary investigations revealed that the 15-year-old girl was at a bus stop in Horse Hill, St Joseph, with several school mates when her hair was set on fire.
The girl was focusing on her cellular phone at the time. The blaze was extinguished by another pupil and no injuries were reported.