– 'Retro Wednesdays' now on every week
THE MAXX Band in Guyana that was formed last December is well on its way to achieving great heights thanks to the group of young musicians who are all passionate and enthusiastic about their career.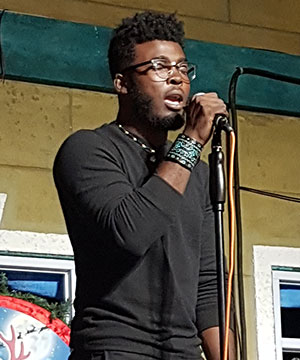 And Chief Executive Officer of the Giftland Mall, Mr. Roy Beepat, whose idea it was to form the band in the first place, is happy that he decided to afford this opportunity to the youngsters.
In fact, he told `The Buzz' in an invited comment,that he finds music and sports to be two key areas that Guyana must place more emphasis on; and unless people in certain positions create the opportunities, these areas would not be developed.
Beepat is happy with the work of the band thus far, but pointed out how he sees things improving progressively. "A band is a work in progress and everything won't happen overnight. But we're confident that we are on the right track. So watch out!" he said.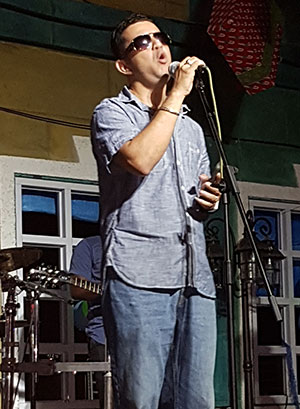 Whenever he goes out, he loves to listen to a live band, and this is one of the reasons he thought of bringing the band into being.
One of the persons Beepat asked for help in organising the band was local entertainer Maria Benschop, who mostly works behind the scenes of some of the country's most popular and loved comedy shows.
"Maxx Band was formed by Mr. Roy Beepat who is the CEO of Giftland Mall. He loves music and it is something that he wanted to do for a long time," Benschop told The Buzz.
In fact, she related that auditions for the band started since last year and that primarily, young people who were good in the business were selected.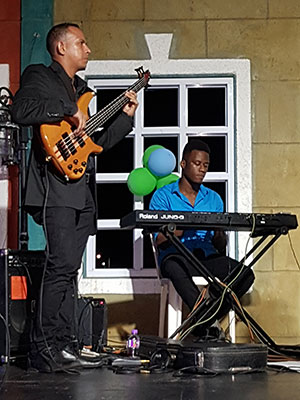 Benschop informed that the band recently started a 'Retro Night' which will be featured every Wednesday at the mall; and although the musicians are young, she is confident they will be able to appeal to all in the audience through various genres of music.
While the new band is made up of some new faces, it also features seasoned performers and musicians like Abel Stokes, Daniel DeSouza and Eleazar Thibaud who had originally formed a smaller unit called A.C.E.D.
Nicholas Chung from Feed the Flames, Kelly Valenzuela from Venezuela, Trevaun Selman, Stanton Duff who comes from a background of musical parents, Catasha Rodrigues, Scarlet Singh, and comedian Chris Gopaul also make up the band.
The decision to join MAXX was an easy one for Abel since he sees it as a way to get people more publicly aware of his talent. Although he prefers to sing his own music, he doesn't mind doing covers until he is ready to release his songs.
Scarlet, who is currently in medical school, and is a featured singer at the Princess Casino every weekend, doesn't necessarily see herself singing as a career but loves the way she can express herself through this medium. She feels that this is the only thing that makes her happy.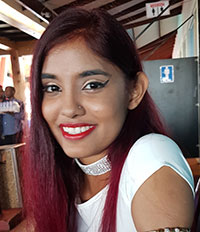 Funnyman Chris Gopaul, who is known for his numerous stage performances, is ecstatic about the opportunity since he has been waiting since he was 10 years old to sing on a professional stage.