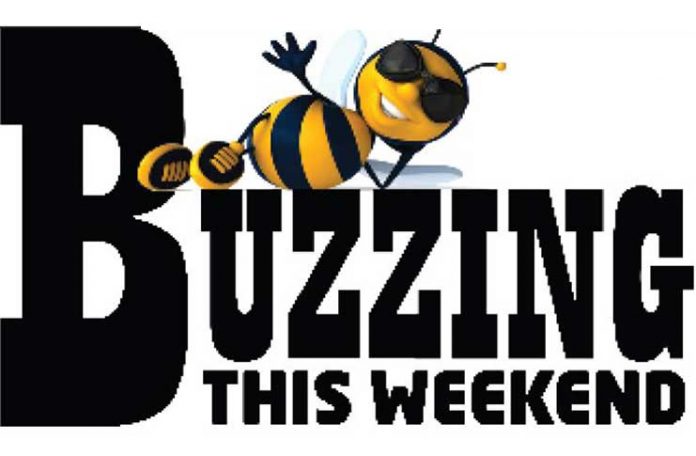 This weekend will have many exciting and entertaining events that would have you buzzing!
Hit's and Jams Entertainment presents a huge Guyana Carnival 2018 band launch at the Marriott Hotel parking lot. There will be magnificent costumes, the best designers, the hottest DJs. Since it's about "Mash" they will have a Soca fete and free Guyana carnival merchandise costume give away.
Today
Island Style Café & Juice Bar presents "Karaoke Friday" this and every Friday. Its karaoke right? You can take the `mic' and do your own thing! With popular DJ Don Mar Q. at 50 Brickdam, Stabroek, from 7:30pm. Hosted by `Sleepin' Poolside and bar.
GT&T's Christmas millionaire drawing is happening today in the Cinderella County, who will be the next winner? This is going to be exciting!
For a cool and pleasurable night, head down to the Vintage Wine Bar and Restaurant for their event called the "Rhythm & Blues."
Tomorrow
It's another RCGC Party!
Get comfortable and head down to the "Pajama Party" at the South View Tavern!
A tasteful fundraiser to support the Rotaract Club of Georgetown Central, Community Service Project. Tickets are $800 wearing costume & $1,000 without costume. You don't want to miss this!
Hit's and Jams Entertainment brings to you the most epic band launch to end the year "Guyana Carnival Band Launch" at the Marriott Hotel parking lot. Magnificent costumes will be on display along with the best designers, hottest DJs and a Soca fete. It will be fun exciting and entertainment at its best. There will also be free Guyana Carnival merchandise costume giveaways.Tickets $2,000.
Music unlimited presents '' A Christmas concert'' at the Umana Yana. It's going to be fun and will also put you in the Christmas spirit. Show starts at 16:30hrs, tickets $1,000.
Join CYEN Guyana for a night of absolute elegance, beautiful décor and fine dining as they experience the third annual Paying it Forward to ''Gala''. This event promises to be a night of remarkable performances, networking and discussion on youth and environment stewardship in an oil and gas economy.
Venue 208-209 Camp St,Georgetown,Contribution $7,000.
For a nostalgic environment you can head down to the Vintage Wine Bar and Restaurant for their event called 'Dinner & Retro Night' with hits from the 70s & 80s while indulging in some of the best cuisine!
Sunday
The Guyana Motor Racing & Sports Club brings the biggest endurance race: Two-hour endurance race,2-5 laps sprint on the small tract. Event starts at 13:00hrs at the South Dakota Circuit. Cash prizes for First Place winners. This event is sponsored by Stag beer and B.M Soat.
After the seawall hang out on Sunday you can head down to one of the most popular night clubs, Blue Iguana where entertainment is at its best, along with great vibes and drink specials. This and every Sunday with music by Stereo Sonic's & popular DJ Magnum. Everyone free before 23:00hrs.