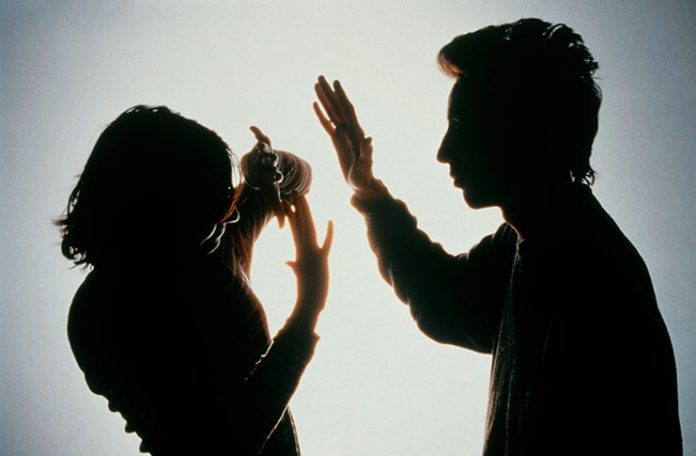 –when dealing with domestic violence
THE police can sometimes miss out on a whole lot of pertinent information when dealing with domestic violence, says public relations man, Superintendent Jairam Ramlakhan.
And that is because women in abusive relationships have a hard time trusting the police; likewise, the police have a hard time earning that trust.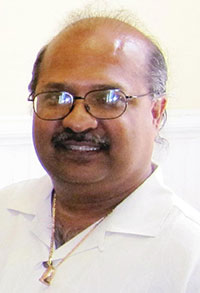 What may also be a turn-off, he said, is the brusque manner in which the police tend to treat a situation, as when they arrive on the scene, their first priority is making sure that everyone is safe.
Sometimes this means separating family members, and being abrupt and very matter-of-fact when speaking.
But this is all part of their job, says Ramlakhan, and not an attempt in any way to be controlling. "They have to make sure they're going to be safe, and that the victim is safe," he told the Guyana Chronicle in an interview by telephone on Friday.
After having ensured that everyone is safe, he said, only then can an officer settle down to the business of hearing the victim out, and seeing how best they can resolve the matter to the satisfaction of all parties involved.
As Ramlakhan was at pains to explain, domestic violence is not your everyday, run-of-the-mill crime; and ranks need to understand this.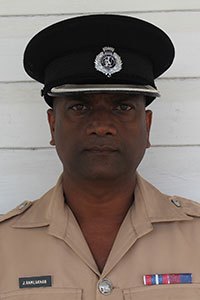 "Ranks need to understand that while bad things may happen to the offender when the police intervene, worse things often will happen to the victim," he said, meaning that abusive partners often inflict more abuse on a survivor as punishment for calling in the police. And that is what he means when he says that police ranks must understand the complex nature of domestic violence, as it is seldom a one-time, cut-and-dried type of crime.
SENDING THAT MESSAGE
But what is even more important, Ramlakhan said, is sending that all–important message to would-be abusers that that kind of behaviour is unacceptable. "To those who commit offences, that it is unacceptable," he said. Equally important, he said, is for victims to understand that they are not at fault. "To the victims, you are not responsible."
President of the Caribbean Voice, Annan Boodram has a slightly different take on the matter of domestic violence, in that he is of the opinion that the prevention and eradication of violent crime in Guyana is predicated on the establishment of functioning links between essential services and experts.
Referencing both local and international crime and violence statistics, Boodram said the big difference between the two scenarios is that here in Guyana, violence is often perpetuated along cultural and generational lines, in that while it is known to be against the law, it is accepted nonetheless.
Added to this is the fact that society continues to under-report, accept or even encourage domestic violence, inappropriate language, unwanted touching and even overt sexual harassment.
He feels that what the authorities need to do is place more emphasis on conflict resolution and better communication skills; the crafting of policies and procedures that investigate and document occurrences of violence; the development of medical and psychological programmes that assist and support victims of violence; and the drafting of legislation that provides protection to victims of violence.
Turns out that what he is saying is in consonance with what Director of Social Services, Wentworth Tanner has been saying time and again, that protocols are necessary to ensure that the police take reports of sexual and domestic crimes seriously, and that proper investigations are conducted into those matters.
NEED FOR PROTOCOLS
"Without these protocols," Tanner says, "victims will continue to be apprehensive about reporting rape and domestic violence, resulting in perpetrators not being prosecuted, and increased incidences of sexual and domestic violence."
According to UN Women (officially known as the United Nations Entity for Gender Equality and the Empowerment of Women), when world leaders adopted the UN Sustainable Development Goals, it was out of a recognition that ending violence against women and girls was a prerequisite for the achievement of the development agenda.
A case in point is that Goal 5 on gender equality includes a specific target to end all forms of violence against women, including trafficking, other forms of sexual violence, and harmful practices.
But in spite of all this, UN Women says, the resources dedicated to addressing the issue still do not match the scale of the challenge. It has also emphasised that allocating adequate resources to preventing and addressing violence against women is not only a legal obligation and a moral imperative, but a sound investment as well.
The statistics are telling! One in three women around the world experience some kind of violence in their lifetime, often at the hands of someone they know, love or trust. And of all the women who were victims of homicide globally, almost half were killed by intimate partners or family members.
Guyana on Friday joined the rest of the world in observance of the "16 Days of Activism Against Gender-Based Violence" campaign to challenge violence against women and girls.
The campaign runs until December 10, recognised globally as Human Rights Day.
The theme for this year is "Leave No One Behind: End Violence against Women and Girls".
The term 'violence against women' means any act of gender-based violence that results, or is likely to result, in physical, sexual or psychological harm or suffering to women, including threats of such acts, coercion or arbitrary deprivation of liberty, whether occurring in public or in private life.