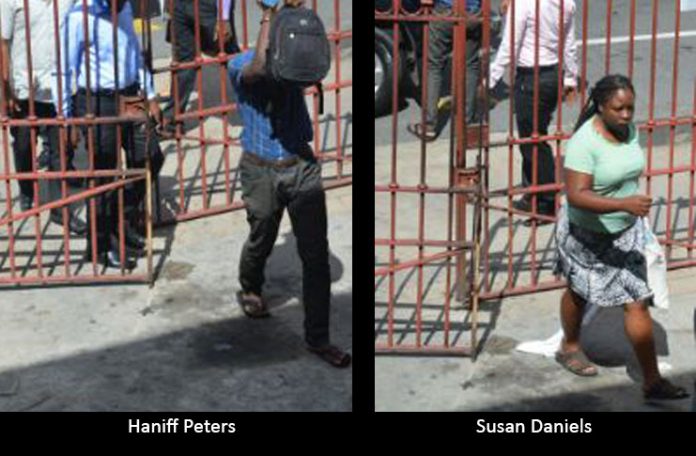 –after staging brazen $1.4M heist
TWO former Woodlands Hospital employees who allegedly staged a $1.4M robbery from the medical institution were on Monday charged with committing the offence.
Haniff Peters, a 32-year-old security guard of East LaPenitence, and Susan Daniels, a cashier of Canal #2 Polder, West Bank Demerara were before City Magistrate Judy Latchman, jointly charged with simple larceny.
The pair denied that on August 31, at the Carmichael Street facility, they stole from it the sum of $1.4M.
Daniels, 33, was also charged separately for giving false information to the police at the Brickdam Police Station on September 1, in that she alleged she was robbed which caused the police to conduct an investigation into the matter. She, however, denied that charge, too, when it was read to her.
According to the facts at hand, on the day in question, Daniels was taking the day's takings to her supervisor when she alleged that she was robbed by a lone masked man.
The matter was reported to the police, and based upon their investigations, it was revealed that the woman and Peters staged the robbery.
The Magistrate released Peters and Daniels on $100,000 and $200,000 bail respectively, and adjourned the matter to December 4.