Helping to manage pest and diseases in plants
Samantha Brotherson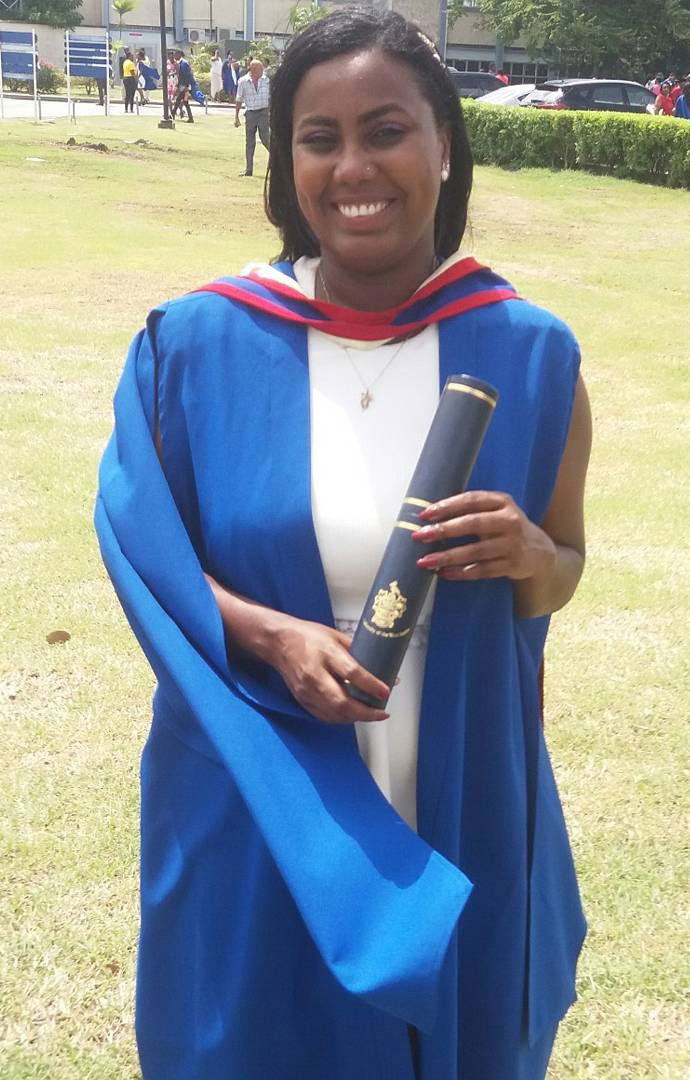 TODAY, more than one billion people work in agriculture around the world. In developing countries, 43 per cent of those workers are women. Clearly, female agricultural workers play an important role in feeding the world.
Be it a farmer, agronomist or a research scientist—women in this era play a huge role in the local agriculture sector.
This week the National Agriculture Research and Extension Institute (NAREI) will feature 28-year-old Samantha Brotherson, as the agency continues to highlight how the roles of women have changed in the agriculture sector.
In 2011, after completing a Bachelor's degree in General Agriculture at the University of Guyana, Brotherson gained employment as a Research Assistant at NAREI the following year.
In 2015, she went on to pursue a Master's of Science Degree in Biosafety at the University of West Indies, Cavehill Campus.
She graduated last month. Now she is attached to the Biotechnology and Plant Genetic Resources Laboratory as a Research Scientist. She said her recent educational achievement and training in biotechnology and biosafety are considered an asset in her field of work.
"I am currently involved in tissue culture projects that entail the establishment of protocols for the micropropagation of sweet potato, cassava and plantain in vitro. These projects are vital for ensuring the conservation and preservation of our rich agricultural diversity," Brotherson said.
She continued, "My work, therefore, entails scoping and acquisition of local accessions throughout Guyana and maintaining these accessions in vitro and ex vitro. There is also a production component where "disease free" accessions are produced and distributed providing farmers with planting material."
Quizzed on her choice of career, the 28-year-old recited one of Steve Jobs' famous quotes— your work is going to fill a large part of your life, and the only way to be truly satisfied is to do what you believe is great work. And, the only way to do great work is to love what you do.
"I can safely say that I fell in love with agriculture. After graduating from St. Joseph's High School in 2006; I only thought of looking for a job, it never occurred to me of the need and importance to purse a tertiary education and this, of course, stemmed from my environment to just complete high school, excel and seek employment," the research scientist noted.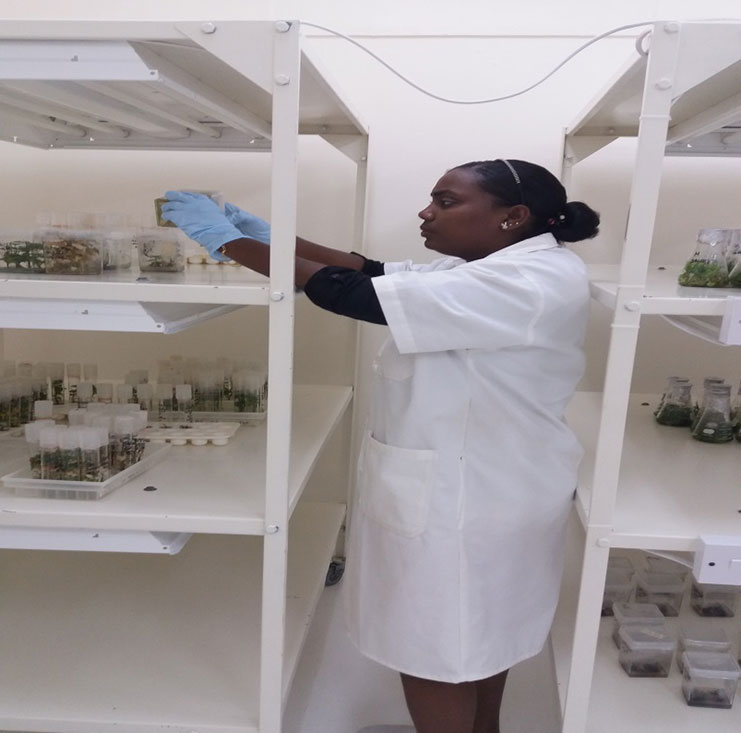 She credited her career to, Raymond Shaw, who advised and pushed her to pursue her studies at the University of Guyana. "Mr. Shaw, encouraging me to pursue my education was a pivotal stage in my life and I would encourage young people to do the same. Like Nelson Mandela said, "education is the most powerful weapon you can use to change the world."
While it was a challenge to study and work, Brotherson was able to transfer her daily experiences into theories which made her studies a bit simpler. "My field of study was related to my everyday work programme."
And, just like Shaw encouraged her, she is now encouraging young persons to pursue their tertiary education.
In Brotherson's first two years at NAREI, she was assigned to the Plant Pathology Department as a research assistant. She worked on projects to control and manage the Black Sigatoka disease in plantain and Banana through Integrated Pest Management regimes throughout Guyana.
She also worked on the use of bio- pesticides to control the diamondback moth Plutella xylostella which is a major pest of cabbage in Guyana; identifying the causal agent of gummosis in pineapples (Ananas comosus); examining the use of plastic mulch to evaluate its effect on yield, plant height and days to flowering in eggplant (Solanum melongena) and the use of plant growth hormones to enhance the growth of macro- propagated plantain plantlets.