— says psychologist in light of suicide, attempted murder of policewoman
PSYCHOLOGIST Wil Campbell has suggested that the Guyana Police Force institute counselling at the workplace by professionals in the field to help law enforcement officers cope with stress both on and off the job.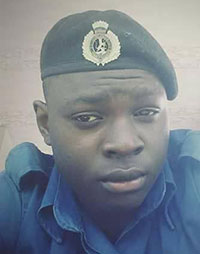 He expressed this view in light of the recent suicide and attempted murder at the La Grange Police Station, West Bank Demerara, on the night of November 7 when Police Constable 22834 Clement Cockfield went berserk on his lover.
Driven by allegations of infidelity, Constable Cockfield, 20, on reporting for duty, armed himself with a service revolver and descended on his lover, Woman Constable 23464 Shanice Fraser, 21, and shot her five times.
Believing that she was dead, he turned the gun on himself, blowing out his brain with the final round in the gun.
Fraser is still a patient at the Georgetown Public Hospital, and according to reports, she has been responding to treatment.
In recent years, there have been similar cases. In 2008, a 31-year-old policeman fatally shot his 33-year-old lover before taking his own life.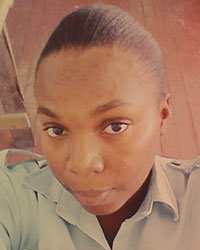 Selena Ramona Khan, a mother of three, was shot in the chest outside her Lot 18 Public Road, La Penitence home, and succumbed shortly after.
Her lover of two years, Police Constable 16773 Trevor Oswald Cumberbatch, then turned the weapon on himself.
In 2010, Constable Shepherd, 22, called "Black Hat" of Lot 322 Welcome Street, Rosignol, West Bank Berbice, was shot dead around midnight in his bed, allegedly by his officer, Assistant Superintendent Ivelaw Murray, with a .38 service revolver.
Enquiries revealed that the two ranks were earlier involved in an argument in the Barrack Room at the Springlands Police Station. Murray later committed suicide and was found dead with a gunshot wound below his chin in his home at Hashim Street, Springlands, East Berbice-Corentyne, still clutching the revolver.
Then in October last, Police Constable 23823, Peter Shivraj Harilal reportedly committed suicide after a night out with friends. Harilal committed the act at home after leaving his friends. He was perturbed after a photograph of him kissing another man was leaked to social media.
The psychologist explained that high pressure, irregular timings and intense work conditions often force the police to see the worst of humanity and the lack of an outlet to vent their emotions exacerbates the situation.
PEER SUPPORT
Aside from counselling on the job, Campbell said peer support and talking to families will help officers cope with the stress of their job.
The police, he said, face the difficult task of being compassionate when dealing with a tragedy but not overly identifying with the victim.
"Every first-responder agency should have a critical incident stress management unit — a department that officers can access immediately following a stressful on- the-job event which can include line of duty, death, hostage situations etc."
He noted that police officers work in an environment where they encounter danger, including threats to their lives and this can be psychologically stressful.
"A large number of policemen leave home knowing that their job will take them into situations that they might not come out of alive and that in itself is a stressor; and when you have to deal with that every day and the trauma to investigate murders, dead bodies, rape cases and traumatic events takes a toll on the respective officers," Campbell pointed out.
He continued: "What happens eventually is your mind has to file these things away so you can continue to function normally, because these things cause emotional damage in your mind. That officer now has to go home and maybe deal with children who are misbehaving or spousal disagreements and they don't have enough emotional energy to deal with it, because they have so many unresolved issues to deal with at work that hasn't [sic] been dealt with."
As such, he emphasised that there is a great need for psychological and counselling services in the Guyana Police Force to help officers deal with situations which can be potentially damaging to their lives.
In the absence of these services, Campbell noted that there continues to be many cases of mental health and substance abuse in the Police Force, some of which have led to the affected ranks committing suicide.
The Police Force has the support of the Cops and Faith Network, but this entity offers prayers and advice to ranks, which is not enough to handle serious issues.
On a daily basis, officers have to grapple with complicated work that can be emotionally taxing, and unlike what some may believe, Psychologist Campbell told the Guyana Chronicle that policing is one of the most complex jobs in the world.
Police officers, he said, have to be priests, athletes, lawyers and enforcers and the stress at home can negatively impact how they react to situations on the job, especially stressful situations.
For this reason, he said, they need professional counselling to handle their challenges.