— but no reliable sum has been placed on deaths due to suicide
RAMESH (not his real name), a father of four of Black Bush Polder, Corentyne, Berbice, relaxes in his hammock tied under his house, taking in the cool  afternoon breeze  after a hard day's work in the farm.
He appeared refreshed, in good spirit and full of life, but three Septembers ago, it was a different story, one which he would live to tell and discourage others from doing.
Ramesh declined to mention his real name, fearing prosecution, since attempting suicide in Guyana is an illegal act, a clause in the law the Pan American Health Organisation (PAHO) and several other organisations are working to reverse.
The young father related that some three years ago, he was faced with severe depression due to personal issues at home and after a bitter quarrel with his wife one afternoon, he went downstairs and attempted to take his own life.
But his children who were playing nearby saw him in an 'epileptic' state and raised an alarm, alerting family and neighbours who rushed him to the Skeldon Hospital.
"Me rememba when me catch meself, I was in hospital, me hand bore up and thing and tubes attach to me body. De nurse ask me wah happen and me tell she me want live and beg them to save me."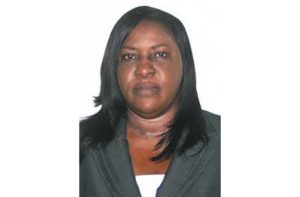 Ramesh did manage to pull through, but his recovery was slow and during the time, he related that he "prayed and prayed" and asked the Almighty and his family to forgive him for his rash act committed under frustration.
"Me beg God to spare me life when me see me children," he cried as he sat up in his hammock, and continued: "When me ben sick and cannot wuk, me wife really struggle and them children suffer. It really hurt me when me see dem situation," he said, fighting back tears streaming down his cheeks.
Wiping away his tears, the young father told this publication that today he is a changed man and through counselling, he is now able to control his temper and drinking problem.
And with some remorse, he said, "Me sarry for wha me do and me thank God fuh sparing me life. Me nah know wah woulda happen to me family if me ben dead."
While Ramesh has survived the terrible ordeal and returns to being a provider for his family, others have not been so lucky and their loss have put an economic and emotional strain on their families.
Annan Boodram, a social activist, educator and President of The Caribbean Voice, a New York-based, Caribbean diaspora non-profit organisation, said there appeared to be an absence of research estimating the costs of suicide deaths in Guyana.
"Such costs are usually referred to as direct costs – costs associated with suicide and its aftermath. There are also the indirect costs – costs associated with productivity or earnings lost or projected loss of earnings and intangible human costs – pain, grief, suffering, lost quality of life, lost opportunities and values associated with what life would have offered. Usually also there is a total financial cost computed by adding direct and indirect costs," he told the Guyana Chronicle while pointing out that in the U.S., these costs have been estimated to be $1,061,170 per suicide.
Former Health Minister, Dr Leslie Ramsammy, had estimated that suicide had cost the then Ministry of Health — conservatively speaking — around $600 million to $900 million annually in 2002 in hospital, medical, autopsies and other costs.
MILLIONS OF DOLLARS
Notwithstanding the apparent absence of research in this area, if these factors are taken into consideration, and given that the Guyana dollar is traded at $209 per US$1, it will literally amount to millions of Guyana dollars, even though Guyana has managed to reduce suicide significantly in the past few years.
According to the World Health Organisation (WHO) 2014 report, with 44.2 suicides per 100, 000 persons, Guyana was ranked first in suicides per capita worldwide.
This translates to about 333 suicides in a population of less than 750,000.
The WHO as of March 2017 puts the national suicide rate at 30.6 per 100,000, a marked decline from the 44.2 per 100,000 in 2012, but The Caribbean Voice has contended that given that globally, an estimated 25 per cent of suicides go unreported, the actual figures would be about 320 suicides in Guyana or more if the unreported cases are higher than the global estimate.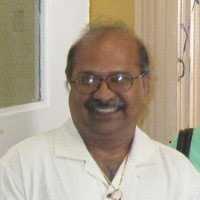 "Also, at a globally estimated 25 attempts per suicide, Guyana would have almost 8,000 attempted suicides a year, even though it is estimated that suicide attempts in Guyana are higher as these too are significantly under-reported," The Caribbean Voice noted.
Suicide is the leading cause of deaths among young people ages 15-24 and the third leading cause of death among persons ages 25-44, while in the 15-19 age group, it is the leading cause of death among females and the second leading cause of death among males.
Junior Health Minister, Dr Karen Cummings, has credited the reduction in the national suicide rate to the work of government and non-governmental organisations.
INTERVENTIONS
The government on its part has established a multi-disciplinary taskforce to tackle the problem by focusing on four strategic areas, namely risk reduction, health promotion and prevention; Reduction of access to means of suicide; health systems response to suicidal behaviour; and surveillance and research.
Doctors are also being trained to handle mental health issues, the Inter-agency Suicide Hotline is in operation and strong focus has been placed in problematic areas, notably Regions Two, Three and Six.
Boodram said The Caribbean Voice has also been at the forefront of the fight against suicide here and over the past three years has invested some $5.5 million in prevention and anti-abuse.
During this time, it has engaged in over 300 successful counselling cases, held over 200 workshops that trained over 2,000 people, attended over 25 different fora and widely disseminated information on its work in Guyana reaching an audience of millions, both in the diaspora and farther afield.
Indrawattie Rooplall, 36, also of Black Bush Polder, who attempted suicide twice in mid-2005, is a proud beneficiary of the work of The Caribbean Voice, which has imbued in her strength of character after she had lost her husband, son and brother last year.
Her husband Pawan Chandradeo, 37, called "Suresh" and "Jug Up"; her son Jaikarran Chandradeo, 16, called "Kevin", and her brother Naresh Rooplall, 35, called "Teeka Bai" and "Mice" in July 2016 were shot at point blank range by bandits at kokerite Creek Savannah, about three miles from Mibicuri in Black Bush Polder during a fishing trip.
"In my life I have seen many ups and downs including domestic problems. When I attempted suicide, my father was an alcoholic and I had no sister to talk to. On both occasions I survived and after a period of counselling from professionals and members of the church, I turned my life to Christ. The loss of my husband, son and brother caused great depression to me, but by the grace of God I am still alive. I have my children to live and provide for," said Rooplall, who works as a security guard to make ends meet for her family.
The young mother is urging all persons experiencing depression to speak out, pointing out that only by doing so they can get help, even as she grapples with her own struggles — the emotional and economic losses due to the death of her husband — to provide for her remaining three children.