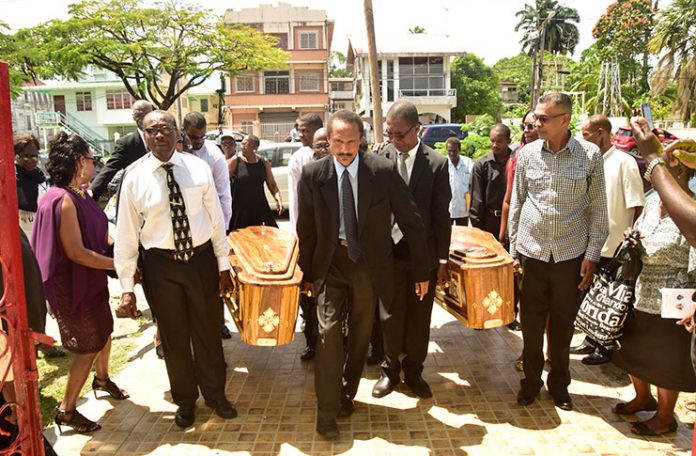 -at thanksgiving service for murdered Bourda pensioners
A THANKSGIVING service for the lives of Constance Idalia Fraser and Phylis Melrose Caesar, the two women killed in their Bourda home two Tuesdays ago, was on Wednesday held at their place of worship, the South Road Full Gospel Fellowship.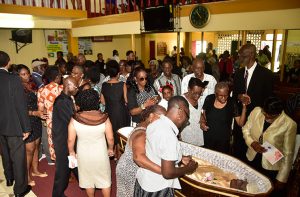 Hundreds turned out to pay their last respects, and to join the bereaved family members in bidding farewell to the women, brutally murdered just two days after the celebration of 'International Day of Older Persons' on October 1.
The day is celebrated by raising awareness about issues affecting the elderly, such as senescence (the process of becoming old) and elder abuse. It is also a day to show appreciation for the contributions that older people would have made to society, and to make them feel loved and cared for.
The first interment was done at the St. Sidwell's churchyard on Vlissengen Road, while the second is to be held in Berbice on Thursday.