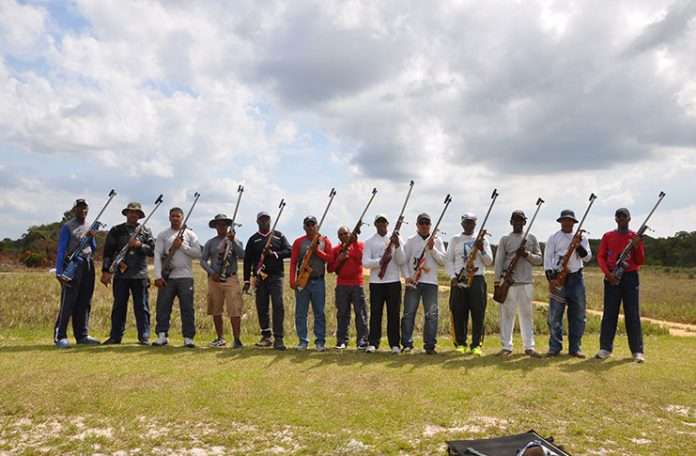 TOP riflemen from around the Caribbean and several other countries have gathered in Guyana for the 2017 West Indies Full Bore Shooting Council (WIFSBC) Championship and the Guyana National Rifle Association (NRA) 150th anniversary shoot.
The competition will feature shooters from Antigua, Bermuda, Trinidad and Tobago, Barbados, Jamaica, the Falkland Islands, the United States, Britain, Ireland and Scotland.
The event, which begins today at the Guyana Defence Force ranges, is expected to be opened by President David Granger who will fire off the first shot, followed by the first batch of shooters.
What normally applies is three days of individual shooting after which the shooter with the highest aggregate will be named Caribbean Champion.
This is usually followed by two days of team shooting at both the short (300,500 and 600 yard) and long (900 and 1000 yard) ranges to determine both long and short range country champions.
But what the Guyana NRA is doing, as part of its 150th year in action, is mirroring the Queens shoot which takes place in Bisley, England which takes the fraction of the top shooters and eliminates until there is a core group that shoots for the title.
After the end of the grand aggregate for the three days and the WIFBSC Champion is crowned, the top sixty shooters will then shoot together in one detail at 300, 500 and 600 yards.
After lunch on that day, this number will be reduced to 30 shooters who will move onto the 900 and 1000 yard ranges where the winner will be crowned the 150th Anniversary champion.
Friday will be used for the WIFBSC meeting and some relaxation while on Saturday there will be the Milex/Crown Mining sponsored long-range shoot. Sunday will be WIFBSC short range shoot.
In addition to that, the local long-range trophy has been sponsored by Queensway and the Short range by International Safety Supplies Limited.