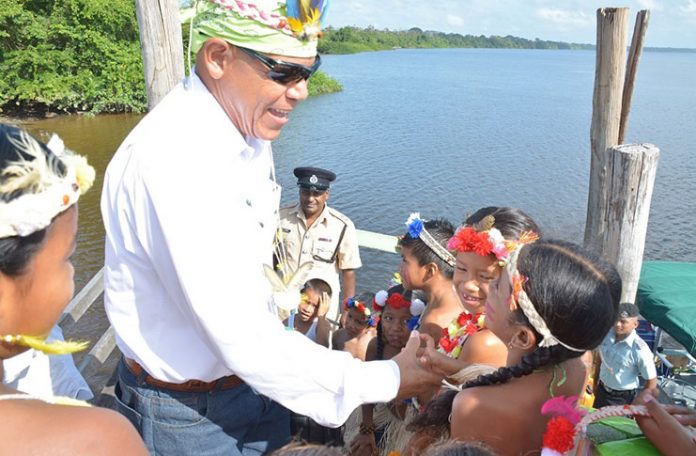 –as Orealla-Siparuta celebrates Heritage Day
THE youths of Orealla-Siparuta, East Berbice-Corentyne (Region Six), put on such a fine show for the annual Heritage Day celebrations there, it has left a lasting impression on Minister of Social Cohesion with responsibility for Culture, Youth and Sports, Dr. George Norton.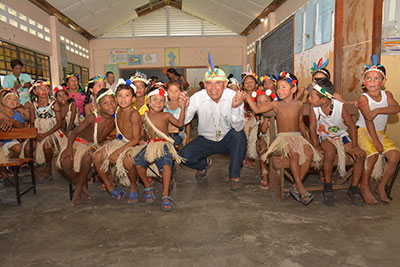 The Minister travelled to the far-flung Indigenous community on Friday, so as to fully participate on Saturday in the observances, held this year under the theme, 'Guyana's First Peoples: Sustaining a Rich Cultural Environment.'
"We have been celebrating Heritage Month for a number of years and every year it is becoming more and more authentic; the real thing," Dr Norton said.
"It is good that we are carrying on and living this culture; it is the children who have to carry on the mythologies and the stories…
"When they start dancing and singing at this age, you can rest assured that when you're gone they will carry it on," he added.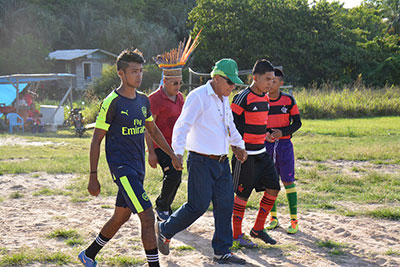 Technical Officer in the Ministry of Social Cohesion, Ms. Natasha Singh-Lewis, expressed similar sentiments, noting that the ministry will continue to promote respect for diversity and culture.
"Social Cohesion helps us to understand that we all must benefit. And I want to underscore the word ALL; it means equal opportunity for every one of us, regardless of who we are as Guyanese," she said, adding:
"Our Minister, Dr. Norton, has a passion for culture and sport, and there is no other way in ensuring that our culture goes on [other than] by using the younger people in your community."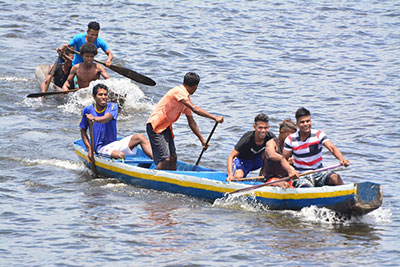 Toshao of Orealla and its satellite village Siparuta, Mr. David Henry, in his Heritage Day message at both villages, expressed gratitude to President David Granger and the members of his Cabinet for respecting their heritage, and allowing observations to be held in various areas throughout the month.
He also encouraged residents in both villages to be proud of their rich heritage, and the fact that they are known as Guyana's First Peoples.
Before the programmes came to a close, Minister Norton presented a quantity of footballs and volleyballs to sport groups in both communities, and inspected the playfields in both villages.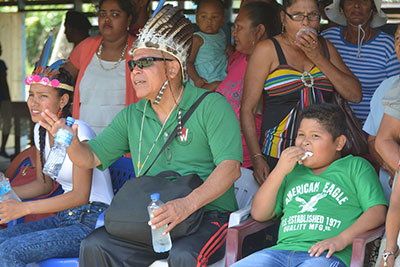 Saying he felt right at home in the villages, Dr Norton spent some time on Friday with Siparuta residents along the Siparuta waterfront cheering on the teams participating in water sports such as canoe-racing and swimming races.
Later in the afternoon, he joined the exuberant villagers in cheering on the footballers, who participated in a high-energy match on the football field.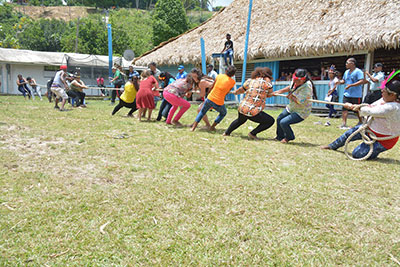 In Orealla, Dr. Norton and his team participated in the village's Heritage games, which included a competitive match of tug-o-war between residents and visitors.
(Ministry of the Presidency)