Tiffini Tricia Collison, 26, is being sought by ranks of the Customs Anti-Narcotics Unit (CANU) after a package she posted last week via an international courier service was found to have what is suspected to be cocaine.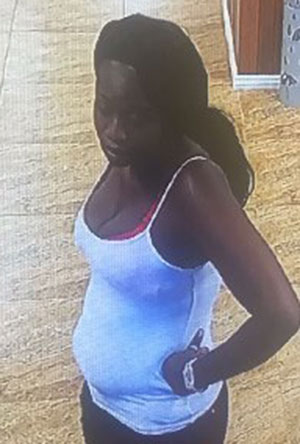 According to CANU the unemployed, mother of a minor child, of F 21 Samaan Street, Guyhoc Park, Georgetown posted 4 hammocks suspected to have been saturated with cocaine to an address in the United States of America via a Georgetown –based courier service.
The suspicious package was discovered by a CANU rank at the Eugene F Correia International Airport, Ogle , East Coast Demerara on Thursday last whilst being checked as outgoing cargo.
A check of the woman's home has been unsuccessful and family members and friends have not been able to contact her. Anyone knowing her whereabouts is asked to contact CANU at telephone number 226-0431.