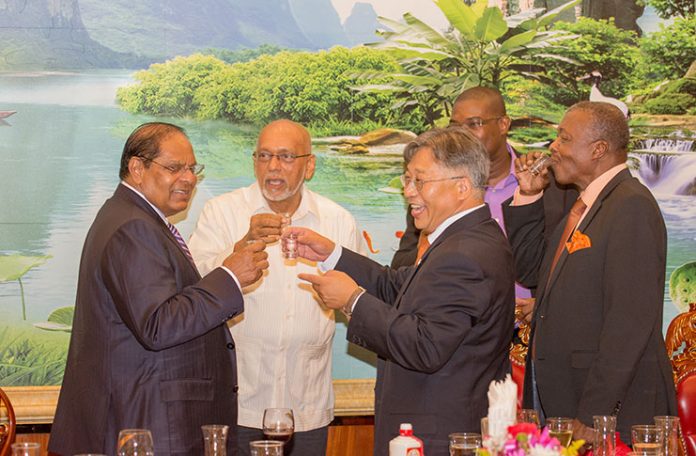 GUYANA remains open to Chinese investment in key sectors, Prime Minister Moses Nagamootoo, who is also performing the duties of President, said on Thursday night.
He was addressing the gathering at a reception to commemorate the 68th anniversary of the founding of the People's Republic of China, held at New Thriving Restaurant in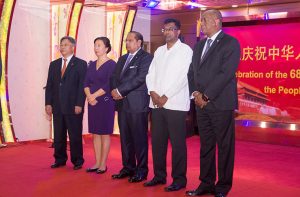 Providence, East Bank Demerara. This year also marks 45 years since the establishment of Guyana-China diplomatic relations and Nagamootoo said that over this period, there has been tremendous growth in cooperation and the strengthening of friendship by both nations. "Our countries have promoted frequent and diverse activities, including successful exchange of visits at the highest level. It has also afforded Guyana and China the opportunities to build understanding, trust and friendship in the political, economic and cultural spheres," Mr Nagamootoo told the gathering of diplomats and business people.
He said that Guyana-China collaboration has yielded several practical results, citing the Arthur Chung Convention Centre, ferry vessels, expansion works at the Cheddi Jagan International Airport, construction of a four-lane highway on the East Coast of Demerara, numerous scholarships, training programmes and services by Chinese medical brigades.
Additionally, he said China has been a reliable partner in Guyana's quest for national development, noting that Chinese investments and interest by Chinese investors in Guyana remain high. "Guyana looks towards China as it continues to negotiate for additional funding and assistance for projects that will boost multi-dimensional and multi-faceted development. In addition, we are cognisant that these pursuits could be channelled within the ambit of the recently launched "One Belt One Road" (OBOR) Initiative," the prime minister said.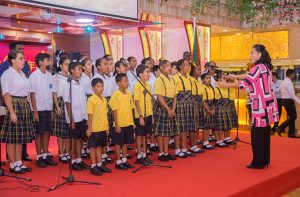 Noting that Guyana has observed with interest, China's transformation into a global superpower and economic giant, the prime minister mentioned that China's GDP lays a solid foundation for the elimination of poverty and to ensure the prosperity of China's huge population. "China has become the second largest source of overseas Foreign Direct Investment (FDI) and the world's largest exporter and most dynamic importer. Today, China serves as an inspiration for many developing countries like Guyana and has exemplified what can be achieved when an energetic nation is mobilised for national development. "
Mr Nagamootoo said his government is grateful for China's concerted efforts "towards our development initiatives that are geared to modernise our approach to trade, technology and infrastructure expansion." Speaking directly to Chinese Ambassador to Guyana, Cui Jianchun, Nagamootoo observed that since his arrival in Guyana in January this year, he has worked on strengthening China-Guyana good relations, and Guyana looks forward to more initiatives such as the ambassador's 5 IT plan as the country develops its new and promising oil and gas industry.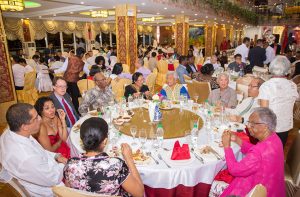 Meanwhile, Ambassador, Jianchun in brief remarks said Guyana is a country full of hope and potential and believe with the development of oil-and-gas exploration, ICT, tourism and other emerging industries, this country will expand. "China highly cherishes the relationship with Guyana and is ready to work with the government in expanding cooperation across the board, fostering new growth areas of enriching the decades-long friendship and continuously elevating our bilateral relations of friendly cooperation to [a] higher level," Jianchun said.