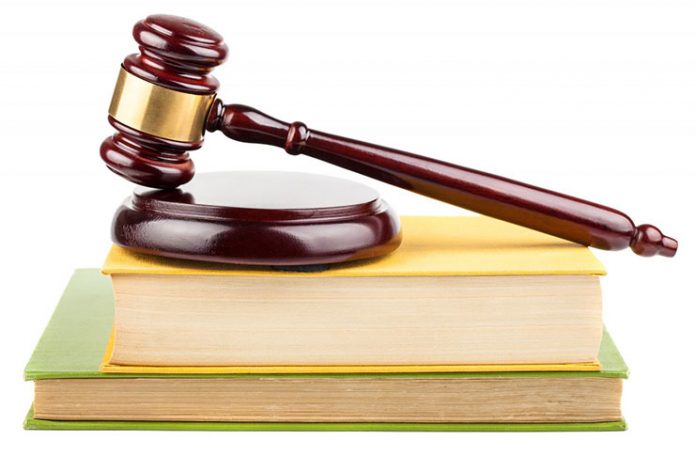 A 26-year-old man who swallowed a total of 114 cocaine pellets was on Tuesday sentenced to four years imprisonment and fined $2.5M, when he appeared before Chief Magistrate, Ann McLennan in the Georgetown Magistrates' Courts.
Julius Fidel Watkins of Second Street, Cummings Lodge, pleaded guilty to the charge which read, that between September 12 and September 15, 2017, at the Woodlands Hospital and the Georgetown Public Hospital Corporation (GPHC), he had 960 grams of cocaine in his possession for the purpose of trafficking.
The facts presented by Customs Anti-Narcotic Unit (CANU) Prosecutor, Konyo Sandiford, stated that on September 12, the accused was an outgoing passenger at the Cheddi Jagan International Airport (CJIA) on a Fly Jamaica flight destined for Canada.
The court heard that the accused was observed by a CANU rank acting in a suspicious manner. He was taken to the Woodlands Hospital where an x-ray that was conducted on him revealed pellet-like objects in his abdominal cavity. Watkins admitted to ingesting 114 pellets laced with cocaine.
Meanwhile, during his stay in the hospital to expel the pellets, some complications developed resulting in Watkins having to be housed in the Intensive Care Unit (ICU) at Woodlands Hospital and the High Dependency Unit (HDU) at the GPHC as the cocaine was in his intestines.
Following his discharge from the hospital on September 16, the accused was taken to the CANU headquarters where he was told of the offence and he admitted in a caution statement. He was subsequently charged for the offence.
Watkins when he was given a chance to address the court said, "I am really sorry, I needed the extra money because my four kids have to go to school."