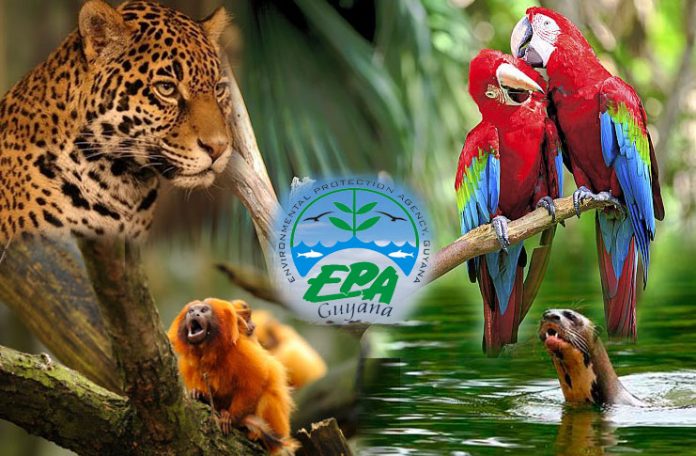 Welcome to another week of the EPA and you! Last week, we provided answers to some frequently asked questions about our roles and processes. This week, we continue with providing answers to other frequently asked questions (FAQs).
What is the Environmental Authorisation Process?
The EPA uses the Environmental Authorisation Process to determine a project's potential impacts on the environment. In the Process, these impacts are assessed and mitigation measures identified to prevent and, or reduce them. The Environmental Authorisation Process is required by law (Environment Protection Act, Part IV), and its main goal is to safeguard human health and the environment while still providing economic benefits for all.
What is an Environmental Authorisation?
The Environmental Authorisation states the basis on which a project is being allowed to operate. It states specific conditions to which the project must adhere e.g. buffering noise; reducing dust and smoke; removing contaminants from waste water; avoiding spill of materials into environment etc., using recommended available technology. Environmental Authorisations are usually valid for a period of between one to five years and are used as the basis on which the EPA monitors how projects comply with sound environmental practices.
Do I need an Environmental Authorisation?
If you are planning to set up any of the following types of projects, then you will need to apply to the EPA for Environmental Authorisation.
* Medium-scale/large-scale Mining, Logging and Agriculture
* Lumber Yard or Sawmill
* Body-work/spray painting facility
* Gas Station/Fuel farm
* Manufacturing of food products, animal food, vegetable and animal oils and fats, beverages, textile, cement etc.
* Agriculture , Forestry , aquaculture etc. – based on the scale
* Road Construction; a full list of projects that requires authorisation can be obtained from our office or website.
* Sewage, Waste and Water Treatment Plant
* Airport
* Funeral parlour
* Hotel/Resort
* Establishment of park, nature trail and recreational facility
This list is not exhaustive; for a full list you may call our office, or visit our website or Facebook page.
What are the benefits of being authorised by the EPA?
No doubt this question is at the top of the list of FAQs about the EPA! The answer is quite simple, operating an environmentally authorised business improves your public image of being:
* Environmentally responsible and conscious.
* Caring of both environment and human health.
* Business Smart– getting your operations right at the start.
o You will save money by avoiding the need for costly fixing of problems later.
o An Environmental Authorisation guides you to get it right!
* Ready to cope with market pressure to be green; this pressure is being driven by consumer awareness of environmental issues.
* Law abiding and sustainable.
What if my business is already operating – without Environmental Authorisation?
It is never too late to make a conscious and responsible decision to manage your business in an environmentally sound manner. Existing business operations are encouraged to submit an application for Environmental Authorisation to the EPA.
What documents do I need to provide to the EPA?
What you need to submit to EPA varies with the type of project you propose to set up. However, generally the requirements are:
* An application fee ( $50 USD/GYD equivalent);
* Completed application from;
* A valid form of identification;
* Any permit of licence received from other government entities;
* Business Registration;
* A detailed project summary (description of your business operations and functions);
* Site maps showing the internal layout of the operation; and
* Map showing surrounding land use of the area you propose to situate your project.
Join us next week again as we continue to give more information on our work at the EPA.
Remember the environment is everybody's business; get authorised today!!!
You can share your ideas and questions by sending letters to: "Our Earth, Our Environment", C/O ECEA Programme, Environmental Protection Agency, Ganges Street, Sophia, GEORGETOWN, or email us at: eit.epaguyana@gmail.com or follow us on Facebook and Instagram.