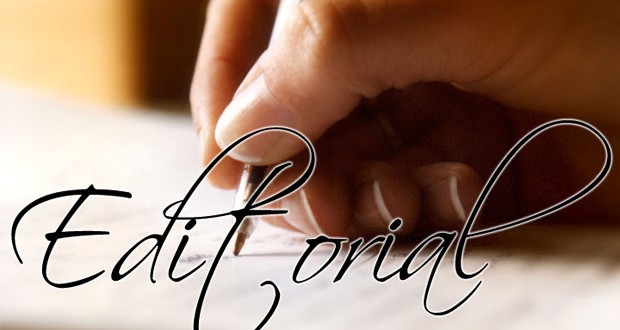 THE news this week that Guyana had joined countries such as the United States and the United Kingdom whose governments fully meet the Trafficking Victims Protection Act's (TVPA) minimum standards was welcomed by many after years of being condemned to lower tiers.
Hardly would anyone forget this country's experiences over the years from being on the Tier 2 watch list to the then administration lashing out at the United States for its yearly assessments. Fighting human trafficking like any other crimes requires among other things the political will, which is often measured by the resources made available to tackle the scourge and the deployment of those resources — both human and material — to address the issue.
Minister of Social Protection, Ms. Amna Ally, in reacting to the report said that this classification is testament to the hard work that the Government has been doing to delink Guyana from the notoriety associated with being a known source and destination country where men, women and children are subjected to sex-trafficking and forced labour. She said this work, "particularly the Ministry of Social Protection, has resulted in Guyana being placed in the bracket of countries that fully meet the minimum standards for the elimination of trafficking, making it only the second Caribbean country to reach this milestone." The Bahamas is the other Caribbean country in the Tier 1 classification.
Her predecessor at the ministry, Volda Lawrence, said that the report vindicates the Government and is proof of the political will to fight this scourge. "We have made great strides in addressing TIP since we came into Government and, as I said last year, it is the political will that is needed to address this issue. This is not a Guyana issue. It is a worldwide issue and, hence, it is the political will that will help to bring this particular form of what they call 'modern-day slavery' to an end," Minister Lawrence said.
To its credit, the report pointed out that Guyana's list of achievements include: approving the 2017-2018 national action plan for combating TIP; increasing the number of investigations, prosecutions, and convictions; and identifying and assisting more victims for the second year in a row. Additionally, the Ministry of Social Protection's Anti-Trafficking Unit (ATU) added three new officers responsible for planning and executing the unit's site visits and victim-extraction exercises. The government's inter-ministerial task force coordinated a number of successful police operations, which resulted in a number of investigations, prosecutions and convictions.
Since last year, more stringent penalties were enacted for the traffickers. These ranged from three years to life imprisonment and were commensurate with those prescribed for other serious offences such as rape. The ATU, in coordination with the Guyana Police Force, also developed identification procedures that field officers used informally during the reporting period, pending their formal review and approval from the taskforce. These procedures allowed for the identification of 98 trafficking victims in 2016 (80 for sex-trafficking and 18 for labour- trafficking), compared with 56 in 2015. The government signed a MOU with an anti-trafficking NGO during the previous reporting period and committed public funding to the NGO-run shelter for the provision of enhanced psycho-social services to adult female-trafficking victims referred by the government.
These achievements have clearly shown that government has not only talked the talk, but has delivered Guyana from the depths of ignominy to one where its leaders and citizens can indeed celebrate the achievement. It now has to maintain this new ranking and take steps towards correcting the deficiencies that remain.
These include boosting protection and services for victims outside the capital or providing adequate protection and shelter for child and male victims; channelling funding into specialised victim services, including those offered by NGOs and continuously investigate and prosecute sex and labour-trafficking cases and hold convicted traffickers, including complicit public officials accountable, by imposing sufficiently stringent sentences.
Some of these recommendations have been made over the years by various persons and groups including a TIP hero who is in government, Simona Broomes, Junior Natural Resources Minister. Significantly too, the report states that "Guyana continues to be seen as a source and destination country for men, women, and children subjected to sex-trafficking and forced labour. Women and children from Guyana, Brazil, The Dominican Republic, Suriname, and Venezuela are subjected to sex-trafficking in mining communities in the interior and urban areas." This is certainly a label Guyana would not want to carry for much longer and we can only hope that these recommendations would be seriously taken on board, even as efforts are being made to move this country to a place where we can eliminate trafficking-in-persons activities here.