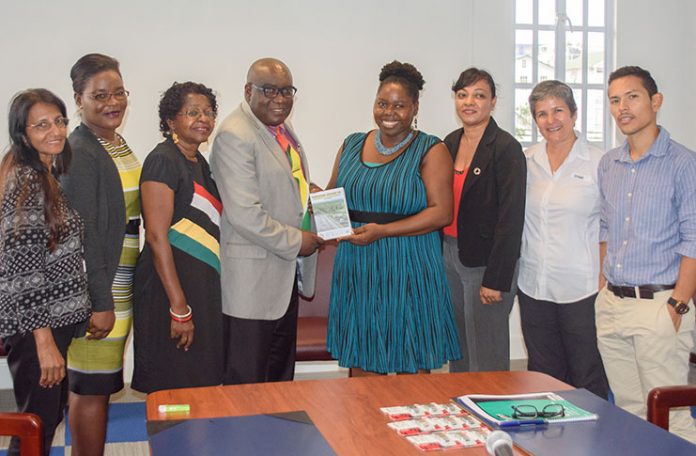 THE Ministry of Education in collaboration with the Caribbean Aqua Terrestrial Solutions (CATS) has launched a biodiversity video aimed at promoting sustainable development.
Representative of CATS, Annette Arjoon said persons need to be made aware of climate change and its implications on society.
She presented copies of the videos to the Ministry and pointed out that they focus on the three priority areas which are conservation, climate change education and disaster risk management.
Guyanese will have the opportunity to access the videos that will be shared on various social media pages and broadcast on the Learning Channel.
Alex Arjoon, one of the producers of the video, said the material will be helpful because Guyana is advancing in terms of environmental development and it is vital that all are aware of the implications of climate change.
"We must ensure that we do not fall short… so persons must be educated, that is why we made the videos easily accessible through social media, ads and other channels and means.
"Concepts must be shared which will help to develop a foundation for the environment because Guyanese do not know the extent of Guyana and what we have," he said.
Chief Education Officer Marcel Hudson and other Ministry officials welcomed the initiative and encouraged the group to continue working with the Ministry to promote sustainable development through education.