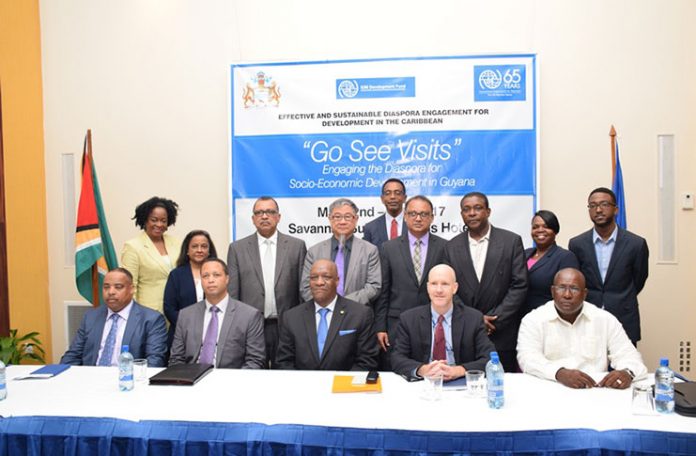 Efforts by the Government to intensify discussions with the diaspora on entrepreneurial opportunities have advanced one step further with the hosting of the Go See Visit 2017 project.
At the opening of the three day conference being held at the Pegasus Hotel, Georgetown, Minister of State and acting Minister of Foreign Affairs, Joseph Harmon hailed the conference for entrepreneurs from Canada, the United Kingdom and the United States as "historic".
The project, Harmon said,demonstrates his government's commitment to strengthening relations with those who reside abroad. He said too that the Project complements the initiative by his administration by helping to "tap up and tap into" human and financial resources available within the diaspora.
The government he said can provide assistance to interested entrepreneurs by facilitating structures and access to stakeholders, while helping to develop business ideas that have been proffered by those in the diaspora. Since taking office, Harmon said his administration has received several business proposals in the areas of Information Technology, agro- processing, financial services, tourism and customer services, renewable energy and health services.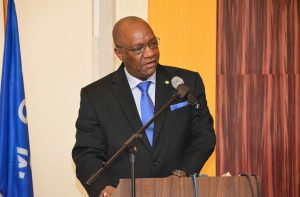 "I have no doubt that this experience this week will surely concretise the decisions that you will make;you will venture wholeheartedly into the activities into which you want to engage in," the Minister stated.
Meanwhile, Chief Executive Officer for the Guyana Office for Investment (GO-Invest), Owen Verwey told participants that the project represents "An opportune time to invest in the country." The GO-INVEST head noted that apart from that there are a plethora of areas to which persons can invest in apart from the oil and gas sector and pointed to agriculture, renewable energy, agro- processing, tourism services, information technology, business outsourcing services, and mining among others.
Regional Coordination Officer for the Caribbean and Chief- of- Mission in Guyana, Robert Natiello said there is a growing recognition that transnational communities facilitate increased trade, investment and cultural linkages between countries. Natiello stated that the resources that flow in the communities across borders are varied and range from skills, knowledge and ideas to cultural, capital and finance and trade linkages.
He said the International Organisation for Migration (IOM), through its work over the years, has garnered experience in assisting countries in the process of engaging with their diaspora to better understand the complexity and practical implications for social and economic development. Additionally, entrepreneur and Diaspora Representative of the United States,Clifton Mc Donald said all participating countries will benefit tremendously and noted that Guyana's development and transition are important to those who intend to invest here.
Meanwhile, the Diaspora Unit of the Ministry of Foreign Affairs was created by the Government of Guyana to strengthen relations with overseas-based Guyanese, while encouraging trade, investment and other contributions.
The Government of Guyana and the IOM have also joined forces to establish Guyana's Diaspora (GUYD) Project to collect data on skills and resources which will be used as a guide to a more effective engagement policy. The project undertaken by the Ministry of Foreign Affairs and the International Organisation for Migration (IOM) is being held under the theme 'Effective and Sustainable Diaspora Engagement for Development in the Caribbean (ESDEDC) Go See Visit 2017'. The event which will see prospects being developed for small to medium-sized enterprises (SMEs), to create employment will conclude on May 25. (GINA)