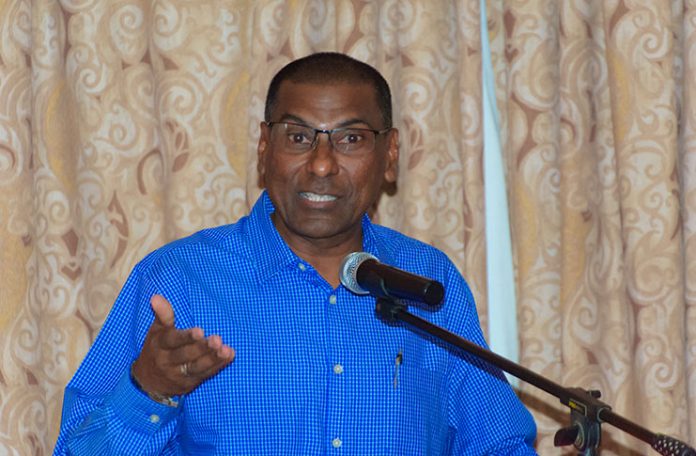 PERSONS in Guyana are living longer, but more emphasis has to be placed on care for the elderly, Chief Medical Officer (CMO), Dr Shamdeo Persaud said.
He made the observation at a meeting with stakeholders on Thursday to present the Elderly Care Strategic Plan.
"Eight per cent of the country's population is over 65 years and from all indications , life expectancy is on the rise," Dr Persaud said.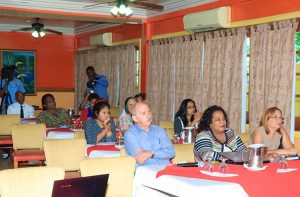 Last year, then Public Health Minister, Dr George Norton, noted that over the last five decades, Guyana's health sector has advanced significantly and has been able to achieve a higher life expectancy.
"Life expectancy has risen from 40 in the 1960s to 61 by 1970 and that remained the same by 1990. This has now increased to 64 for males and 71 for females, as per 2014 statistics. This was made possible due to improvements in health care delivery," Dr Norton had said.
But although the increase is consistent, Dr Persaud said there is need for intervention in the areas, including proper hygiene.
The "biggest pull down" for the life expectancy rate is usually related to early deaths, said Dr Persaud, who highlighted that those deaths are usually neonatal deaths or infections caused by violence.
High increases of persons living with chronic diseases have also added to the life expectancy being dormant but, over the years, persons have been surviving due to extensive efforts by local and international medical experts.
"We have been able to save in excess of 50 per cent of the persons who would have died about 10 years ago," said the CMO.
In order to maintain this work, the strategic plan for elderly care has to be implemented in full, the CMO said, pointing out that persons over age 65 years are not treated with the urgency they deserve.
This, he said, can be improved by residential care, particularly in rural areas, because the majority of the homes are located in urban areas.
Dr Persaud hailed the work of the Palms and other stakeholders who are located in Georgetown, but said more recreational facilities, day-care centres and other social service centres are needed.