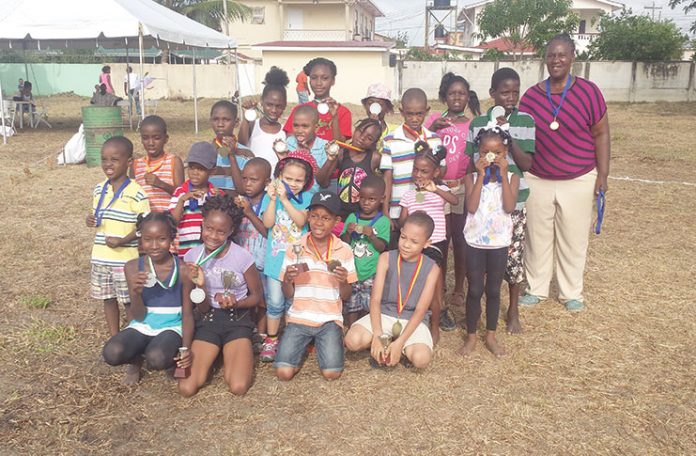 IT WAS fun galore Monday for dozens of Lamaha Springs children who converged on the community's playfield for their annual Easter Fun Day.
With their parents on hand to watch over them, the jubilant band of children spent the afternoon enthusiastically engaged in kite-flying and a host of other fun activities such as races and other games.
But the highlight of the afternoon's programme was the awarding of trophies and medals as incentives for good performance and team-spirit to participants as young as five years old.
Photo shows winners of trophies and medals in the various competitions.