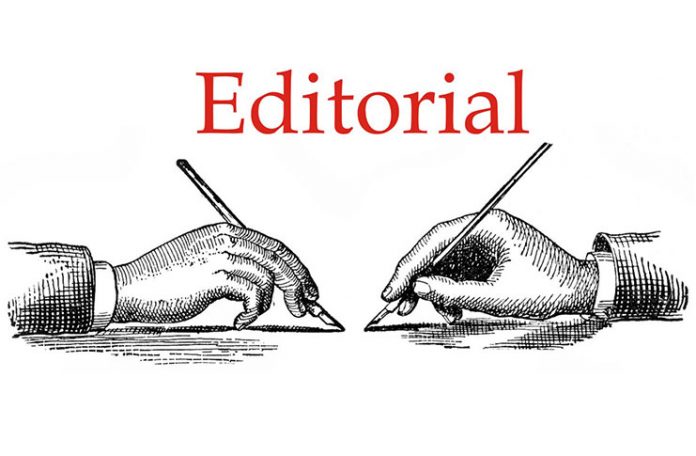 OVER the last three days, a family of five whose teenage members had never set foot on Guyana's soil decided to explore the land their parents kept harping so much about. The first-hand look at the country's tourism potential almost pushed them over the edge (Kaieteur Falls).
According to the trio, it was a revelation. It was awesome.
The amazing topography and vast natural resources, the tropical rainforests replete with exotic flora and fauna, the wide expanse of rich, virgin territory – all served as a pleasant warning that the South American republic was set to become a major eco-tourism destination in the near future. And while tourism was still a relatively new industry, it was now one of the largest foreign exchange earners for the country, having made inroads into the Diasporic and traditional markets in North America and Europe.
As they zipped through a corridor of overhanging vegetation, they stared spellbound at a curious scene. A petite, bare-footed Amerindian girl sat in a canoe, blowing bubbles through a bamboo shoot. Between puffs, she sang "Oh Beautiful Guyana," a national song that thanked nature for being so kind to a land blessed with abundant resources. The girl's brother, sitting next to her, was fighting a global war with his hand-held electronic game.
The paradox of Old World – New World co-existence was not lost on the five of them. It brought home the fact that even as they were world-wide travellers they were unaware that such beauty and magnificence lay within easy reach and at little cost.
It didn't take long for them to be completely overwhelmed and bowled over. Between arrival and departure, they were exposed to the beautiful and verdant Interior and a city proud of its historical landmarks.
They saw the majestic Kaieteur Falls for the first time and according to all five, they continue to see it in their mind's eyes.
They fell in love with Baganara Island Resort. It aims 'to bring your dream to life'…and it did. 187 acres of lush green foliage, table tennis and beach volleyball combined to provide much-needed exercise for them — Brooklyn and Manhattan-based practitioners.
The Shanklands Rainforest Resort, nestled between the mighty Essequibo River and the unspoiled forest, awaited. They opted for rustic accommodation that included a hammock and they slept the sleep of the innocent. At dawn, they watched parrots and macaws in a series of races that had no lanes, no officials and no finish lines. They followed the course of a jetliner, so tiny in the sky, vision unimpeded by high-risers or smog. The quiet was deafening. No telephones, no intrusions, no mosquitoes.
They left Guyana sated with knowledge, the desire to visit again and the resolve to get the word out that Guyana is the place to go for a vacation.
But while we must applaud the ebullience and bubbly enthusiasm pouring out of the relevant ministries and travel agencies, we must remind ourselves that the tourism road ahead is strewn with a myriad of obstacles and veritable landmines. From the time people land at the airports (Cheddi Jagan International and Ogle) up to when they're waving goodbye, they are our responsibilities. We have to get our security up to scratch; there are not enough CCTV cameras all along the East Bank and East Coast roads to engender some feeling of safety. And we are painfully aware of the stick-ups by those 'spotters' and set-ups by family members.
Last year in preparation for our 50th anniversary of independence, tourism workers were trained and prepared for all events – front office, house-keeping, food production, food and beverage services, travel consultants, and tour operators. Hotels, resorts and restaurants conducted seminars to prepare the workforce, especially with new genres like gastronomy and wine tourism becoming key components for experiencing the culture and lifestyle of any destination and a growing travel motivation.
We have to squeeze everything out of our vaunted eco-tourism market – typically defined as travel to destinations where the flora, fauna, and cultural heritage are the primary attractions and no damage is done to the environment. The authorities must also encourage a partnership with social media which can lead to huge advantages for advertising and marketing. Wedding tourism seems to be the fad these days. United States investigative heavyweights, National Geographic, USA Today and the Huffington Post, have already paid visits to our beautiful country. The 'familiarisation tour' was part of a drive to showcase the unique attraction of Guyana to the U.S. market.
And hopefully the rest of the world.