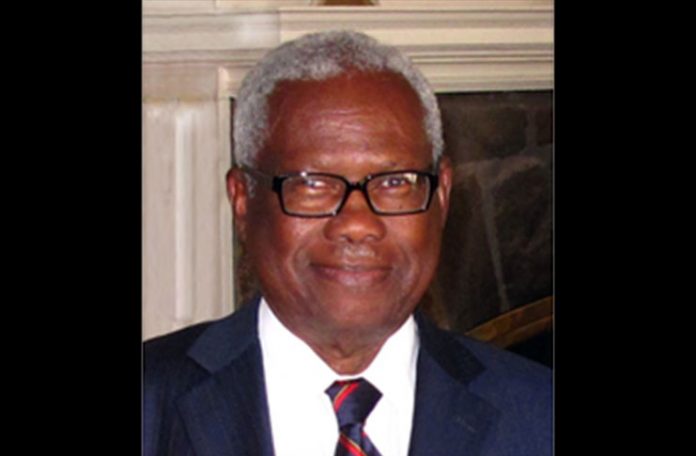 Former Minister of Government, US-based Guyanese Franklin Eleazer Hope, 92, passed away peacefully at his home in Maryland USA on the 13th April 2017, family members have confirmed.
In keeping with his wishes, his body was cremated and will be remembered in a private memorial. Born in Buxton where he grew up and had his formative years, he attended Teachers Training College, eventually achieving the position of Deputy Head Master.
He left the teaching profession to pursue studies in economics (UK) and statistics (USA). On returning to Guyana, joined the staff at the Bureau of Statistics where he subsequently attained the position of Chief Statistician.
He was appointed Secretary to the Treasury in 1970 and Minister of Finance and Trade in 1972. He remained a member of the cabinet until 1983 when he resigned from his ministerial position to take up an appointment with the Inter-American Development Bank (IDB) in Washington DC.
He had returned to Guyana in 1991 as a representative of the World Bank, to head the implementation of the Economic Recovery Program (ERP) during the President Desmond Hoyte administration. In retirement, he spent lots of time gardening and sitting in his favourite leather reclining chair, watching CNN, family members said. His interest in economic and political events around the world never ceased. He is survived by his wife, children, daughters-in law, sons-in law, grandchildren, a great-grandson and his brother.