THERE'S no shortage of cricketing talent within Guyana's junior ranks, according to chairman of the Guyana Cricket Board (GCB) junior selectors, Nazimul Drepaul.
Drepaul made the comment on Sunday in an exclusive interview following the conclusion of the Guyana Cricket Board (GCB) Inter-County Under-15 one-day tournament.
"Talent's not our problem in Guyana. We've got plenty of talented young cricketers as you can see during the Under-15 tournament," Drepaul said.
He added "While there were a number of players we see have that raw talent, I feel that Marvan Prashad, Shoaib Shaw and Sheldon Charles are extremely talented cricketers, and they have a far way to go."
And while there's plenty of talk about a 'war on talent', Drepaul believes the tournament has provided the opportunities to develop and keep the country's most talented young cricketers engaged with the sport.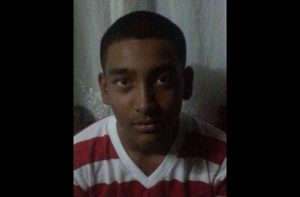 Meanwhile, a 20-man squad was selected for further training ahead of the Inter-County Under-17 tournament as well as the regional youth tournament.
"What the GCB has done over the years is to include the national Under-15 squad into the Inter-County Under-17 tournament in order for continuous preparation. This has definitely helped us in terms of domination at the regional level.
"But apart from that I feel the squad this year will do Guyana proud … in fact, I am optimistic that Guyana will win the title," Drepaul concluded.
The Under-15s have reached a high level, winning the tournament in Jamaica 2014 and Guyana 2015, while ending as runners-up last year.
The Under-15 tournament – in its 22nd year – will be contested under a round-robin format, featuring five rounds of matches with the team accumulating the most points being declared champions.
The tournament will run from July 24 to August 3 in Barbados.