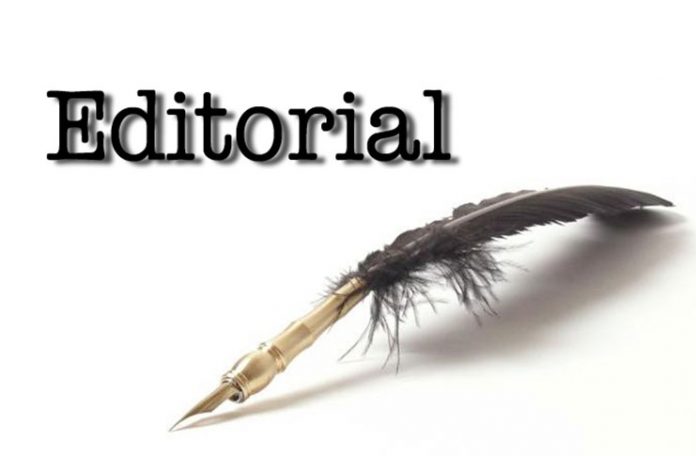 WITH rapid advancements in science and technology, education remains a constantly evolving process, and for a nation like Guyana to advance socially, economically and politically, its education system will have to rise to the challenges.
Currently, we are behind in the scheme of things. Our education system is based on an old model of development, and not much has changed from the dogma of the 1960s and 1970s when strong focus was placed on the arts and commerce and little attention on science, mathematics and technology.
Today, the reverse is required for success in this rapidly changing world, and our school system needs to adapt to these challenges if we are going to keep abreast with the advancement of other developing nations. Encouragingly, from the pronouncements of President David Granger and Education Minister, Dr. Rupert Roopnaraine, the Government appears to be fully aware of the plethora of challenges facing the school system, and want to make a concerted effort to fix them.
Problems such as poor performances in English and Mathematics at both the primary and secondary schools, teachers giving inadequate attention in the classrooms, delinquent behaviour by students and the need to shift greater attention to science, mathematics and technology are issues which cannot be addressed overnight, but overtime.
One gets the feeling that the urge for change in there, but stronger action and skilful direction is needed for it to happen. In the school system, there are efforts to place more attention on the sciences and mathematics, but more would be required on the part of teachers to stimulate students' interest in these subjects at the early grade levels.
This would entail the Ministry's experts revisiting how science and mathematics is being taught and promoted in the school system. Whatever the method or means used in doing this, whether it is through science fairs, essay competitions or documentary films, the story has to be told that life and business in today's world revolve around science and technology. And ethical harnessing of knowledge in these fields is paramount to improving citizens' lives and catapulting development of their country.
In this day and age, Guyana needs more chemists, biologists, physicists, engineers, geologists, architects, environmentalists, forestry and plant experts and doctors, and this is not to say that economists, accountants and other persons of the social sciences are not important. And with oil on the horizon, and the massive roll out of development projects that will follow, Guyana is at the cross-road where its education system needs to be aligned to meet national needs.
Here is where the inquiry into the education system was very important as it provided a golden opportunity to set the foundation to build an education system that will provide the competencies required to fashion a modern Guyana, known for her knowledge economy and competitiveness on the global arena. These are but some aspect of what is required of our education system. The system also needs to produce rounded individuals, who embrace love, tolerance and respect.
Most of the problems we face today such as unemployment, suicide and racial division can be addressed through an education system that not only imparts content, but provides an inspiration for positive change. After all, education is expected to provide individuals with the understanding, knowledge and skills, to thrive and peacefully co-exist among his fellow men, notwithstanding their race, religion or political persuasion.
It is hoped that the findings of the education CoI due this month-end will capture some of these issues and that our leaders will take steps to implement them. Education is also everyone's business, and all should play a role in moulding a Guyana we all can be proud off. This would not happen by mere word but concomitant action.