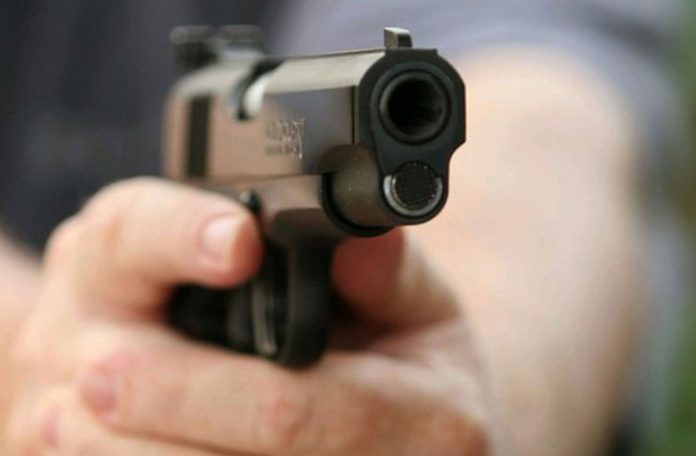 Police have arrested a vendor of Newtown, Enmore, East Coast Demerara, who allegedly threatened a fellow patron at an Entertainment Establishment located in the said village.
According to a police report, at about 00:10hrs on Monday, the man was subdued and handed over to ranks of the Guyana Police Force by public spirited citizens along with an unlicensed .38 Taurus revolver, five live matching rounds and one spent shell.
About 09:30hrs, the suspect was escorted to his home where a search was conducted and an unlicensed twelve gauge single barrel Stephen Shotgun and six live cartridges were found concealed in a wardrobe. However, according to the police, the suspect has since admitted ownership of the latter weapon and ammunition only; he is cooperating with investigators.