WITH rice not doing well due to poor prices and partly bad weather, Leguan farmers are bracing on cattle and cash crops to earn a decent income.
Rice farmers told Guyana Chronicle that since the collapse of the Venezuelan market about two years ago, they have had to contend with low prices for their produce and therefore scaled back on cultivation to avoid operating at a loss.
According to Hemraj Sharma of the Rice Produces Association (RPA), cultivation this crop is down to 4,000 acres from around 7,000 the previous crop.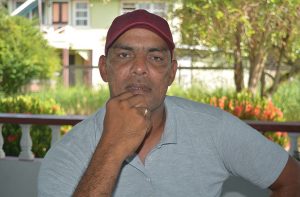 He said $1800 and $2000 for a bag of paddy is not sustainable for rice farmers and called on the Government to subsidise fertiliser and fuel and remove VAT on machinery and spares.
This, the Blenheim resident said will cut production costs for farmers and allow them to make a "reasonable" profit, pointing out that some farmers did not replant this crop since rice nowadays is "risky business".
"Rice farming is the main cultivation on the island and when rice is not doing well, there is a slowdown in business as you see at the shops. Even taxi drivers feel the squeeze as they get less work since circulation of money is less," he said.
With limited resources, Sharma said the RPA has been assisting farmers in every little way it could by providing them portions of seedlings and fertilisers. Farmers also utilise the drying floor at Endeavour free of costs.
Even with the belt-tightening measures that they are forced to implement, some farmers remain optimistic that the industry will rebound from the slow period it is currently going through.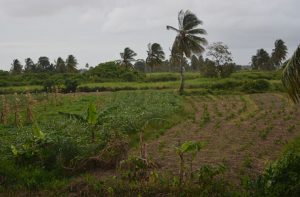 While rice is on the decline, some farmers have shifted their focus on cattle, which are not doing badly and cash crops, which are in demand at the Leonora and Parika markets.
"Right now the turnover is with cash crops," the RPA representative, who is a farmer, said. His story was supported by other farmers whom this newspaper spoke with, which include Roberto Stuart, who lives at the opposite end of the island.
Stuart, a resident of Claremont, is into cattle and livestock. He said beef is not fetching the price it once had but he gets by, since the price and demand for pork on the island have not waned.
"Here is where I make it up. I get regular orders for pork and in some parts of the island the price has increased. Generally, I tried not to increase the price but to increase supply since in this way I do not lose customers and I sell more," he said with a broad smile.